Construction work comes with dangers a desk-based job doesn't present. For those who own construction businesses, workers' well-being is at the front of their minds.
What are some of the safety precautions on a construction site? What are best practices for construction safety? Continue reading for "A Guide to Construction Safety."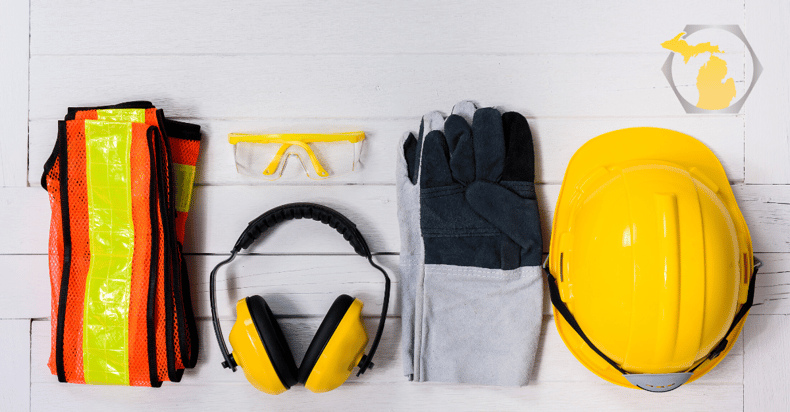 According to OSHA, 21.1% of private industry deaths were in construction. Causes included highway collisions, falls, electrocution, getting struck by something substantial and being caught between two things.
No company wants to lose a valued worker or see another person harmed. Fortunately, following some simple construction safety guidelines reduces the chances of accidental death or injury.
1. Follow Construction Safety Standards
OSHA lays out rules for construction industry professionals to follow. Abiding by standards in the industry is an essential first step to safer worksites. However, bosses must also listen to their workers.
Some of the people working in construction have decades of experience. They know what things get people hurt because they've seen it first-hand. Listen to their concerns and see how their methods align with other safety recommendations. When in doubt, pull in an outside expert in architecture or construction approaches and get input on the best way to proceed.
2. Invest in High-Visibility Clothing
Many accidents occur because the person pinned or struck wasn't visible. Purchasing a variety of safety apparel is a must to keep your crew safe. The specialized clothing makes it easier to see workers in different lighting situations, such as a roadway at night or in the daytime under bright, reflective conditions.
OSHA requires high visibility when workers are flagging traffic, excavating or working in a struck-by zone. However, there are many other reasons employees should wear reflective vests to avoid injury. Think about the times of day crews work and where they might have low visibility, including rainy days and just before sunrise or sunset.
3. Plan the Project
Last-minute changes often neglect to consider every aspect of safety. Although there are times a crew can't anticipate a major change, the more prepared they are for the task, the lower the chance of injury. If things do need to happen last-minute, take a break and plan out the process to keeping everyone on the construction site safe.
Spend time planning not only the main construction methods but also some alternative ideas. Run everything through the lens of what's safest for the crew.
4. Utilize New Technology
Regular safety audits and inspections are another way to prevent future issues. Some of the new technology used today includes aerial drones to conduct quick safety checks. Monitors on equipment and even workers can indicate when there is an equipment problem, or someone grows overheated.
Look at the different devices available and invest in the ones making the most sense for the company's budget. A person's life is irreplaceable, so while business owners have to be practical, they should also invest in safety training, equipment and new methods.
5. Create Better Communication Channels
The ability to talk to one another on a job site is vital. Many accidents happen because people aren't cleared from an area before an object falls, or workers don't know what others are doing. Look for ways to improve communication, such as wearable radios.
Conduct training sessions on better ways of getting the word out and making sure to clear a site before heavy equipment moves. The process may take a little longer, but the result is fewer accidents and safer, happier workers.
Continually Review Your Current Practices
Nearly every business has areas where they might improve. Spend time with the foreman going over current procedures and looking for places to do better. Consider past accidents and how they occurred. What might have prevented the injury? The more attention construction professionals pay to safety, the more likely it is conditions will improve.
Thank you to D.E. Gemmill for this article. For over 25 years, D.E.Gemmill has been an innovative, reliable, and quality-conscious leader in the industry. D.E. Gemmill specializes in traffic control safety products, pavement maintenance, sign manufacturing & more.
D.E. Gemmill recently released their guide on safety apparel. High-visibility clothing is vital in construction and traffic work and this guide will give businesses insight on what to consider when purchasing these for their employees.
You can find the guide here:

https://www.degemmill.com/buying-guide-high-visibility-safety-apparel
If you like this article, check out some of our other Michigan Construction Safety Tips!