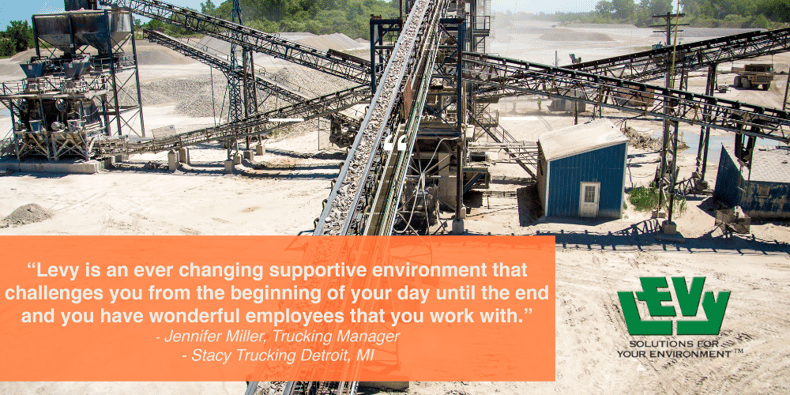 Michigan Construction is proud to welcome the Levy Group of Companies to the movement that is uniting the industry and changing the way people connect with careers in construction.
The Levy Group of Companies transforms products into lightweight aggregates, asphalt, cement, concrete, agricultural projects, and more. We recycle and deliver effective and sustainable solutions that enhance the world around us - and we have been doing so for 100 years. Levy employees proactively share ideas, combine their creativity, develop the systems, and deliver the processes to transform our products and services into innovative solutions. At Levy, it is our values – integrity, honesty, and a strong work ethic – that help shape the culture of our company.
HISTORY - A HANDSHAKE THAT MEANT EVERYTHING
Edw. C. Levy Co. began in 1918 in Detroit, Michigan with two trucks and a handful of small city jobs. It was in 1922 when Ed Levy shook the hand of Henry Ford and the rest is history. Since those early years, the Levy Group of Companies has grown and flourished, becoming a premier, world-renowned construction materials company. At Levy, they value both our employees and our customers. We believe in the age-old truth, "treat someone like you want to be treated." The integrity, honesty and strong work ethic of our people set us apart from our competition and has made us the trusted partner we are today.
We believe in continuous improvement through research, new techniques and the latest innovations to advance our products and services for the betterment of our customers, employees and community. Our commitment at Levy remains constant: to turn any challenge into Solutions for Your Environment.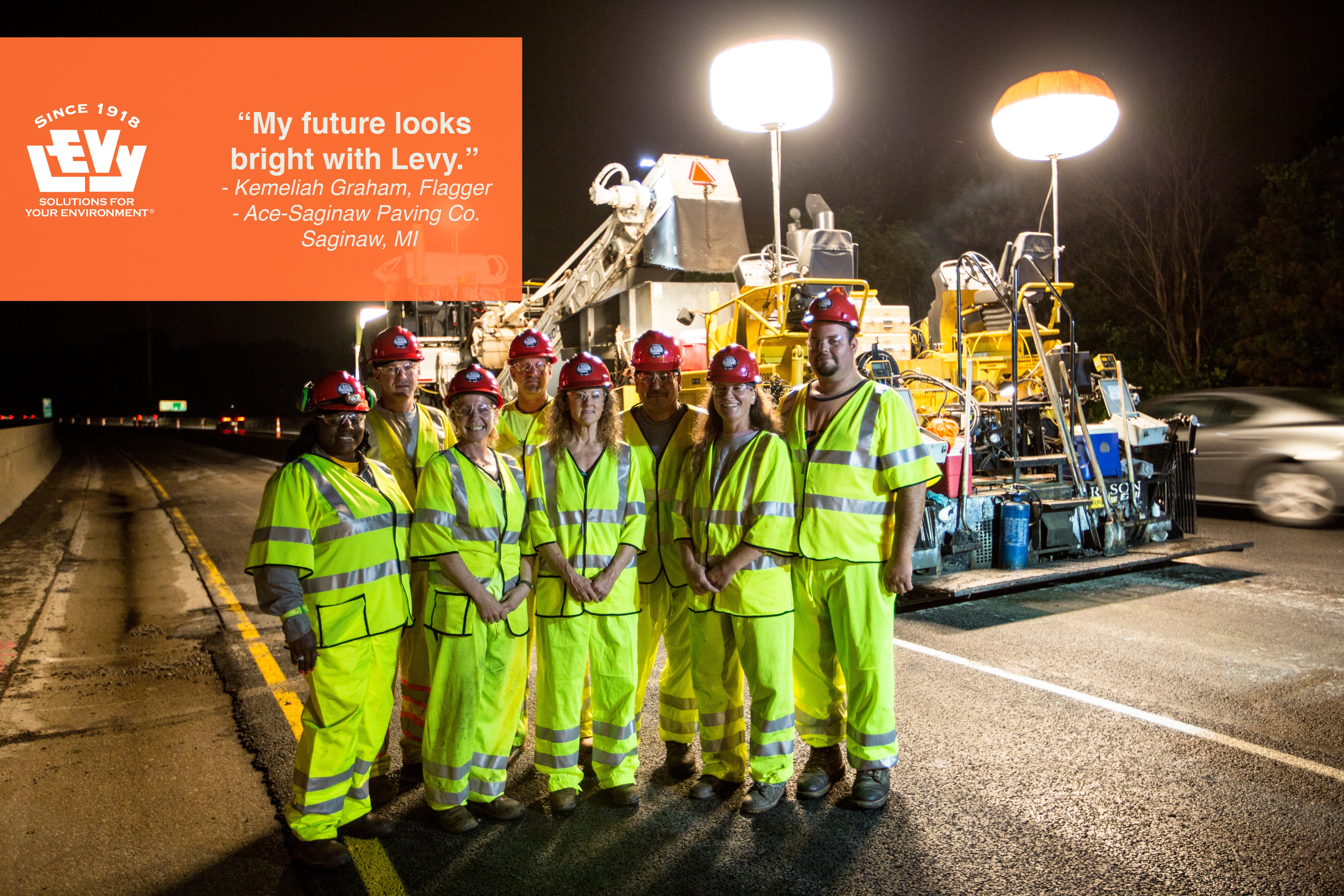 Headquarters & Culture
The LEVY Company is headquartered in Dearborn Michigan. Their team consists of over 2,500 people with diverse backgrounds, knowledge, and skills.
Every employee brings a unique perspective and approach to the work that they do. A world shaped by hard work, vision, and an unwavering commitment to protecting the world around us. An environment that embodies the essence of family, fostering imagination, creativity, and the opportunity to truly make a difference. A company that creates the perfect balance of people and technology to develop the products, services, and, above all, Solutions for Your Environment!


Join the Movement
Partnering with Michigan Construction gives your organization a voice in our quest to make construction careers a top choice. You can learn more about Michigan Construction and find partner information on our Partner Hub. Join the movement to build a strong, diverse and skilled Michigan construction workforce!