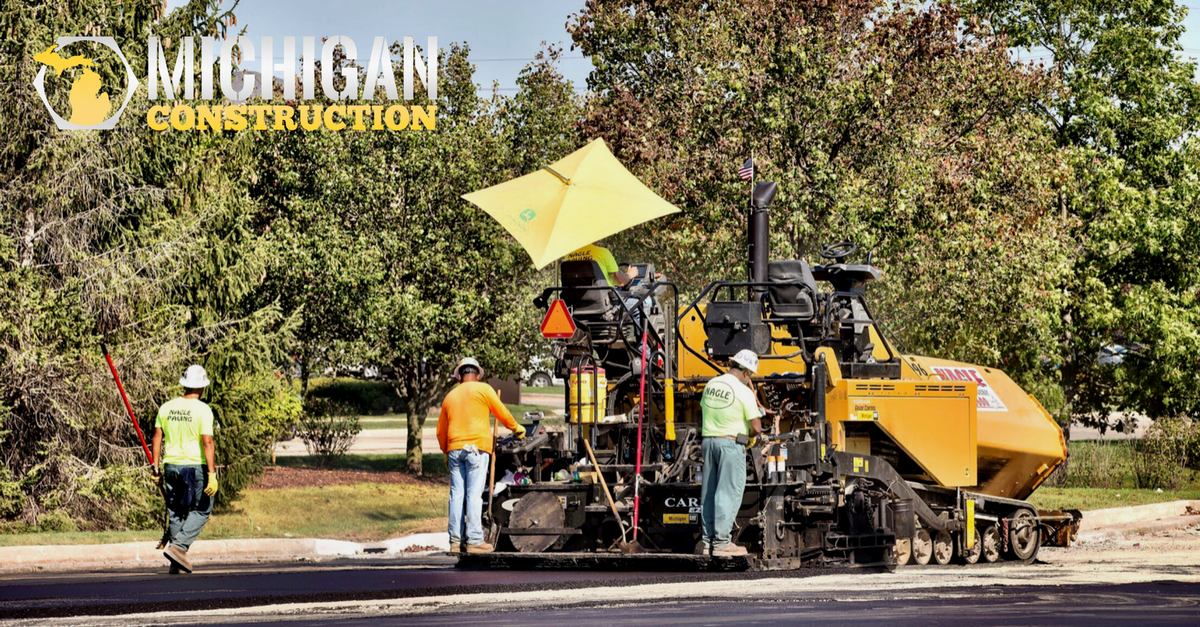 Michigan Construction welcomes Nagle Paving as a partner in the movement changing the way people to connect to the construction industry. Ray Nagle founded Nagle Paving Company in 1958 with one roller and a dump truck. Through hard work and perseverance, he became a key subcontractor to the leading general contractors and developers in the area.
Who We Are
We strive to carry on his personal dedication to the highest standards of excellence and customer service. From the production of aggregate base material at our Detroit and Livonia crushing facilities, to the production and installation of asphalt materials produced at our Livonia asphalt plant, each Nagle employee is committed to doing the best job possible.
Today, Nagle Paving is a market leader among commercial pavers in southeast Michigan. Our operation is not limited to the provision of paving services alone. We offer total site development, including excavation, drainage, and concrete work. The company is run by Mike Santi, Rob Nagle, Larry Brennan and Rob Wilson, all longtime employees who provide leadership to over 200 employees; each dedicated to maintaining the quality, reliable customer service and competitive pricing upon which the company was built.
What We Do
Whether a project involves a new parking lot or the rehabilitation of an existing lot, Nagle Paving provides our southeast Michigan customers with the most professional asphalt paving services available. Our jobs range from small parking lots to mega-malls and large office and industrial sites. Our customers include major automotive manufacturers, local city governments, assorted retail outlets, schools, universities, hospitals, and airports.
Nagle Paving Company's asphalt plant and operations are located just off of I-96 and I-275. Our plant is a drum-mix plant, constructed in 1995. The use of state-of-the-art "double-barrel" technology ensures that we will continue to offer our customers the best in all types of asphalt production including Recycled Asphalt Product (RAP) capability. To ensure a high quality end product, Nagle Paving takes in the highest quality of raw materials and recycled pavements and processes them. This enables us to tightly control the quality of the materials we use throughout the production process. The result is a high quality asphalt pavement that is installed by our trained and skilled union operators and laborers at our customer's properties and facilities.
Nagle Paving is hiring now! Apply today!