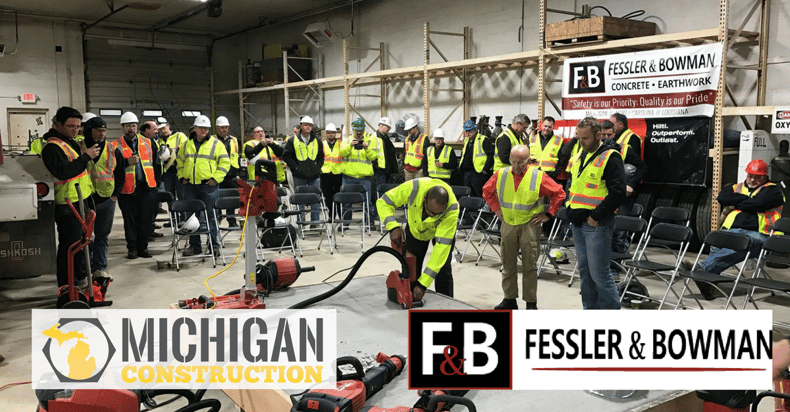 Fessler & Bowman, Inc. is a Flushing-based concrete and earthwork contractor offering a full range of construction services nationwide. For the past 52 years Fessler & Bowman, Inc. has provided concrete and earthwork construction services including below-grade building foundations, cast-in-place building foundations, concrete slab-on-grade, concrete elevated slabs, shored concrete slabs, industrial press pit foundations, concrete pavement, site utilities, earthmoving, demolition, and building foundation excavation.
Fessler & Bowman, Inc. has provided these construction services in a multitude of varying applications on projects in both the small and large retail sectors, commercial facilities such as large distribution warehouses, industrial facilities, municipal buildings, and civil projects.
Working closely with each partner, Fessler & Bowman professionals provide exceptional customer service and world-class expertise, delivering peace of mind on every project. Services include:
Decisive bid information, including clear quantities: complete estimates with nothing missed and no surprises later.
Up-front planning: a clearly identified scope of work; expedite a job quickly with few questions.
Project scheduling: expedited project paperwork to meet tight deadlines and keep the project on time.
Experts on-site: xperienced project superiors, skilled foremen, and dedicated crews on every project.
Clear correspondence: constant and clear communications with partners, field crew and office staff.
Fessler & Bowman, Inc. has offices in Michigan, Louisiana, South Carolina, and also serves Virginia, Kentucky, Georgia, Ohio and many other locations across the country. As a Michigan Construction partner, they are leading the charge in the movement to change the way that people unite with careers in construction.
Fessler & Bowman, Inc. is committed to the latest training, technology and saftey for its employees. Whether they are forming and pouring a building foundation or placing and finishing a concrete slab, Fessler & Bowman employees are given what they need to be successful and make it home safe. To learn more about jobs at Fessler & Bowman, Inc., click below.