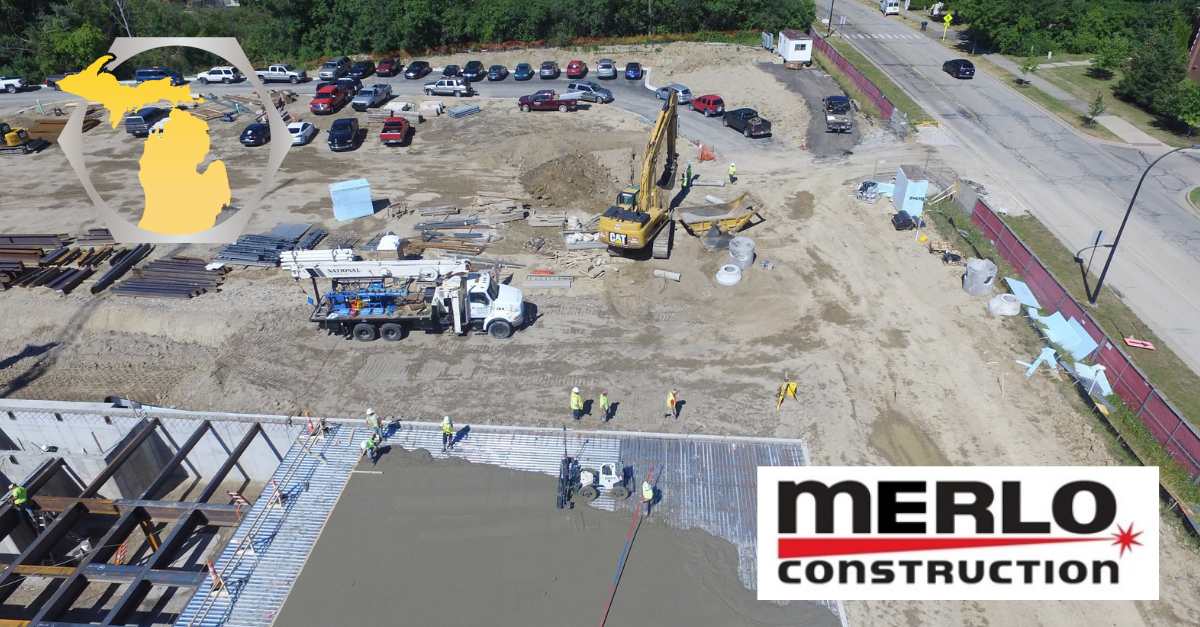 At Merlo Construction we pride ourselves on unparalleled quality workmanship and attention to detail. From our field specialists to our support personnel to our administrative staff, our experienced team of professionals brings their broad knowledge and innovative ideas to every project. In addition, we implement our proprietary workflow systems and efficient production methods to ensure projects stay on schedule and on budget.
History
Following in the footsteps of their father and grandfather, brothers Perry and Ray Merlo founded Merlo Construction Company, Inc. in 1991 as a small commercial concrete contractor. With dynamic vision and a strong work ethic, Perry and Ray have been able to evolve Merlo Construction from a small concrete contractor into a leading earthwork, utility, and concrete contractor in southeast Michigan.
Today
Working with the latest technology and a highly trained staffed, Merlo Construction is able to perform a vast scope of work including demolition, earthwork, utilities, concrete foundations, interior flatwork, site concrete, and curb and gutter. With such a diverse range of in-house capabilities, Merlo provides general contractors and owners the opportunity to have one contractor handle much of their project. These turnkey solutions are able to provide cost savings, time savings, and eliminate the need for coordination between different subcontractors.
Innovation
Merlo believes in utilizing the most current technology in all aspects of the company. We begin a project with a digital, onscreen takeoff and enter the data into our state of the art estimating software to prepare a detailed estimate for each project. Upon award of a new project, we create in-house GPS files that are used in our GPS equipped grading equipment to assure precision and accuracy. We also own and operate a full fleet of concrete placing and finishing equipment including laser screeds equipped with 3D technology for paving concrete parking lots.
Culture
At Merlo Construction, people always have and always will come first. Perry and Ray know each employee by name and make it a habit to get to know everyone on the team. Competitive compensation packages and a great work environment have allowed Merlo Construction to attract and retain many long-term skilled employees. Personal and professional development is encouraged and maintained through the use of continuing education. Each winter, employees are required to attend both offsite and onsite seminars and training sessions to enhance their skills and knowledge base. The training includes topics such as safety, equipment and equipment maintenance, concrete finishing, materials, and technology. All superintendents and foremen are either OSHA 10 or OSHA 30 certified and have participated in CPR/First Aid Training.
Merlo Construction welcomes applicants or a broad range of positions and is always looking for dedicated and skilled professionals.
Merlo Construction is building a better Michigan in more ways than one: as a partner with Michigan Construction, they are helping to change the way that people connect with careers in construction.