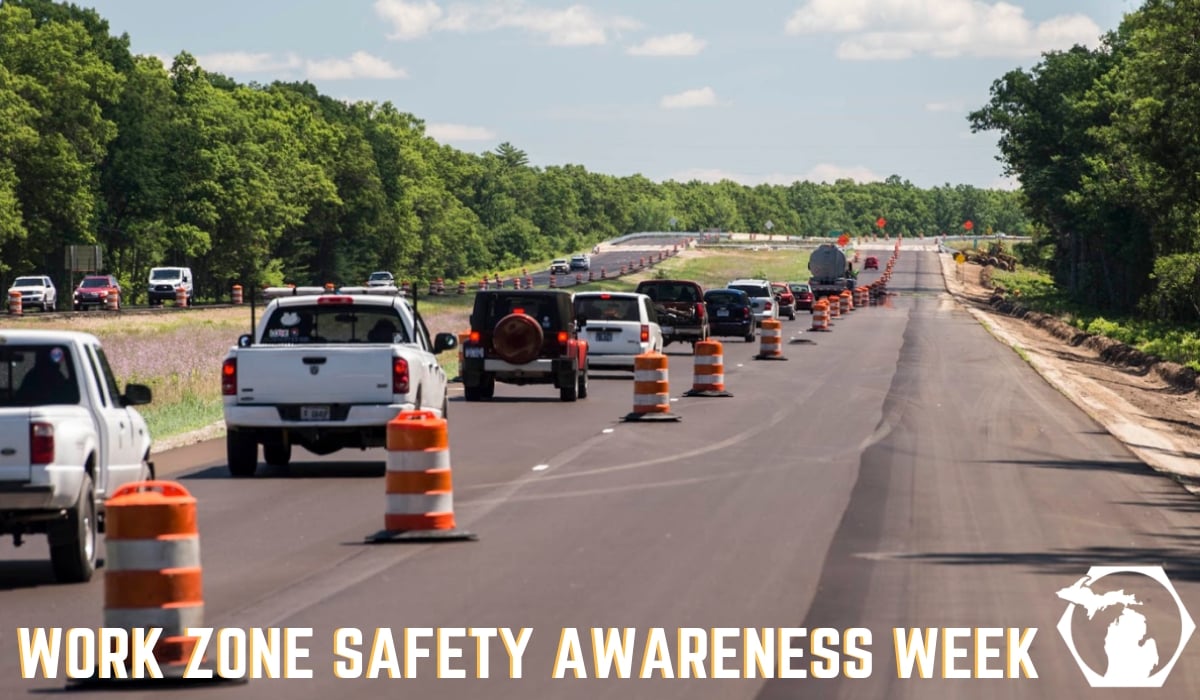 We've all heard the joke about Michigan having two seasons, winter and orange barrels, but when the barrels do appear it's time to get serious about work zone safety. This year, the week of April 8-12, 2019 is the dedicated time to remind us all: Work Zone Safety: Everybody's Responsibility.
In Michigan, it's especially smart for the traveling public to observe the laws and check ahead with the Michigan Department of Transportation (MDOT) to find out where construction is taking place. That's because of Andy's Law, which first went into effect in 2001 and was toughened in 2008, as follows:
"Andy's Law broadened in 2008 Public Acts 296 and 297 of 2008 impose fines of up to $7,500 in fines and 15 years in jail, for motorists who injure or kill anyone in a road construction work zone. Previously under Andy's Law, similar penalties were applicable if a motorist injured or killed a road (or highway) worker."
In addition, fines for speeding in a work zone were doubled in 1997 and in 2002 the number of points for speeding in a work zone were increased as well. And as points go up, so too does the cost of auto insurance. And one more thing that should interest all of us, according to MDOT, "Nationally, 4 of 5 highway work zone fatalities are drivers and their passengers."
So, with that in mind, let's all commit to making this construction season Michigan's safest by:
First becoming aware of projects on our routes when traveling,
Learning about safety and observing the recommendations of the Federal Highway Administration,
Helping to spread the word that workers repairing our roads, streets and highways deserve to be safe while they are on the job, and
Taking responsibility when we are behind the wheel to be proactive about work zone safety.
If everyone does their part, we can all make it home safely at the end of the day.
More information about National Work Zone Safety Week 2019 can also be found at the National Work Zone Safety Information Clearinghouse.