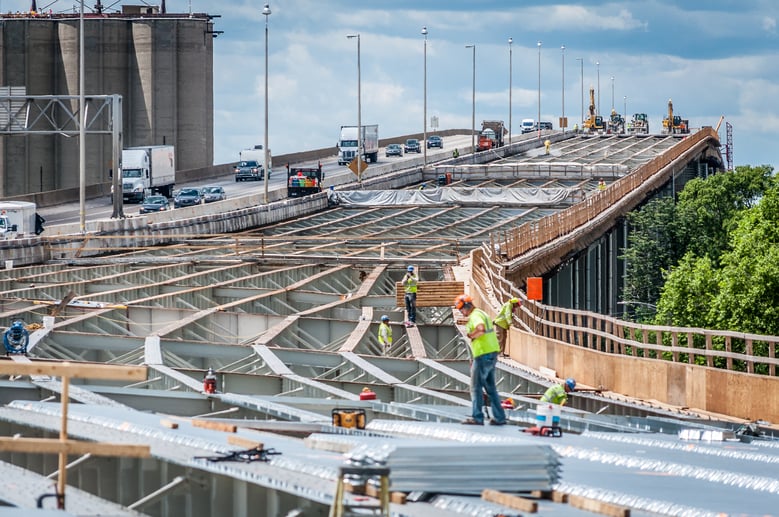 A career as a carpenter opens up a new world of powerful tools and possibilities. As a carpenter in Michigan, you have an opportunity to build the framework for the structures that will transform the Great Lakes state.
What Do Carpenters Do?
Carpentry is one of the world's oldest trades and has played a significant role in the progress of humanity. Carpenters plan, design, construct and install various types of building structures using materials like wood, plastic, fiberglass and drywall. The technology carpenters use on a daily basis has evolved as new techniques have been developed.
Additionally, carpenters help install foundations, walls, floors, ceilings, and roofs. They assist with fitting and installing window frames, doors, door frames, door hardware, and interior and exterior trim.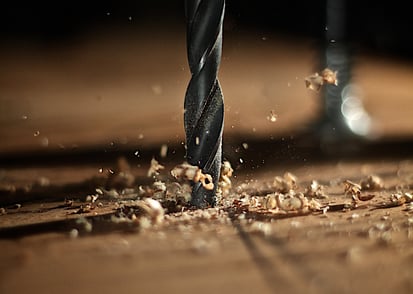 Types of carpentry jobs include:
Commercial carpenter — A career in commercial carpentry gives you the ability to assist with the construction of hotels, office high-rises, hospitals, educational buildings, restaurants and retail developments.
Framing and residential carpenter — This career path involves framing exterior and interior walls, building stairs, and framing decks and roofs.
Infrastructure or Industrial carpenter — This type of carpenter works on public infrastructure or in major industries like manufacturing. Skilled industrial carpenters are in demand for civil engineering projects (like brides, tunnels and dams) and projects at power plants or with underground structures for mining.
Carpentry offers a lot of room for career advancement. Many carpenters take on higher-paying roles, such as Construction Supervisor, as they advance in their careers.
How to Become a Carpenter in Michigan
The skills you need as a carpenter are typically acquired through a salaried apprenticeship program. Usually, carpentry apprenticeships require a high school diploma, 144 hours of formal training and around 2,000 hours of work per year for the duration of four years. Once you complete a carpentry apprenticeship, you'll be considered a journeyman carpenter.
Carpenter Training in Michigan
There are a number of training programs in Michigan that provide students with the skills and expertise they need to obtain successful careers as carpenters.
Hammer 9 — Earn while you learn when you take an apprenticeship with Hammer 9. This apprenticeship is a paid, four-year program consisting of practical, on-the-job training and classroom experience. "The apprenticeship is great," said former student Nicole Maurer. "It might seem intimidating but the instructors are here to help you. Before this, I was working two part-time jobs. I couldn't provide for my family. Now, I can."
Michigan Laborers' Department of Labor Apprenticeship Program — Each Apprentice must complete 4,000 hours of diversified work, and 400 hours of related classroom and hands-on training to complete MLTAI's apprenticeship program. Apprentices with previous related experience or training may be advanced in the program at the discretion of the Joint Apprenticeship and Training Committee.
Northwestern Michigan College — Advance your skills or start from scratch through Northern Michigan's Carpentry Technology program. The Carpentry Technology curriculum is designed by the industry and aligned with national competency standards. Students receive hands-on training during classes, which are held once a week in the evenings.
There are a number of other training opportunities available. Click below to see a full list.
How Much Do Carpenters Make?
According to salary.com, the average carpenter salary in Michigan is $55,702 (as of July 30, 2019), but the range typically falls between $48,101 and $64,195. Salary ranges can vary widely depending on education, certifications, additional skills, and the number of years you have spent in your profession.
Carpentry Employers in Michigan
There are a number of our Michigan Construction partners that have open positions for carpenters. Click here for a list companies that offer employment opportunities in Michigan.