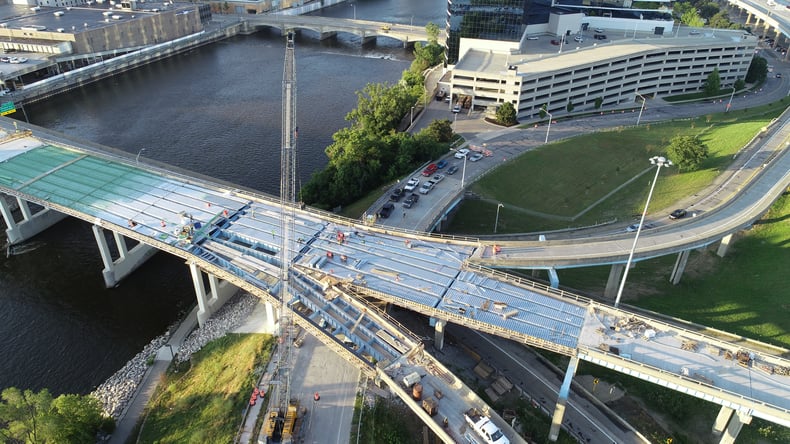 Ahead of Michigan's construction season, a series of regional hiring events will be taking place across Michigan in March and early April for the first time.

Infrastructure and heavy highway construction employers from across the industry will be hiring employees for construction projects involving roads, bridges, underground, maintenance, engineering, inspection and testing, mining, traffic control, material supply, service providers, and more.

The Michigan Infrastructure & Transportation Association (MITA) and Michigan Construction are working with industry partners to host the career fairs. Michigan construction workers and skilled trades laborers are encouraged to attend a local hiring fair near them.

"Construction industry career fairs serve two incredibly important functions: supporting Michigan's workforce, and ensuring our construction projects stay on track," said Mike Nystrom, executive vice president of MITA. "As an association, we're constantly advocating for the necessary resources to support our infrastructure needs. One of those most essential resources for infrastructure improvements is a skilled and employed workforce."

The hiring fair dates and locations are:

March 11th – 9am to 12pm
Gaylord High School,
90 Livingston Boulevard, Gaylord MI



March 17th – 9am to 12pm
Bay-Arenac ISD Career Center
4155 Monitor Road, Bay City MI

March 18th – 9am to 12pm
Grand Rapids Community College
622 Godfrey Avenue SW, Grand Rapids MI

March 30th – 9am to 12pm
Eastern Market – Shed 3
2934 Russell Street, Detroit MI

April 2nd – 9am to 12pm
Lansing Community College
5708 Cornerstone Drive, Lansing MI


Infrastructure employers and workers are encouraged to register to attend. A list of employers will be sent to registered attendees prior to the events. To learn more, visit www.michiganconstruction.com/putmetowork. Or click the button below.


If your company does work in the infrastructure sector construction, an would like to have a table at one or more of the regional events, please click the link below to register.