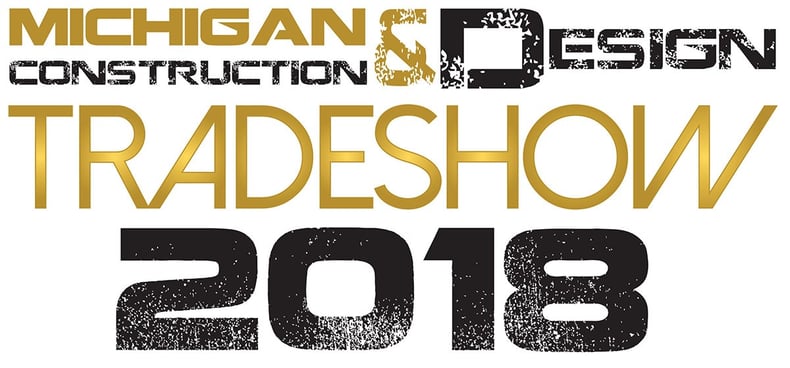 The Construction Association of Michigan (CAM), Bloomfield Hills, is pleased to announce that its Construction & Design Tradeshow will be held for the eighth consecutive year at MotorCity Casino Hotel in Detroit. The show will take place on Wednesday, February 7, 2018 from 9:00 am to 4:30 pm. This free, one-day event will be attended by commercial construction owners, contractors, suppliers, architects and engineers.
The Construction & Design Tradeshow will also host the CAM 132nd Annual Meeting luncheon – by invitation only - from 11:30 a.m. to 2:00 p.m., inside Sound Board at MotorCity Casino Hotel. This year's Keynote Speaker will be Mark Chaput, vice president for the American Center for Mobility. Chaput's presentation is entitled, "Driving Forward, Building for the Future." The Annual Meeting will also include the CAM Annual Report; the changing of the guard for the Board of Directors; the CAM Magazine Special Issue Awards; and the Project of the Year 2017 Award.
Throughout the day, CAMTEC – the education and training division of CAM - will offer four special classes: "Planning for the Stages of a Business's Life Cycle in the Construction Industry"; "How to Sell or Transition Your Business on Your Terms"; "Alert – Solving the Recruiting & Retention Crisis"; and "Are You Ready for Change?" Register for classes via the CAM website or by contacting Diane Sawinski at (248) 972-1000.
Questions regarding tradeshow booth/exhibit space can be directed to Ron Riegel, tradeshow manager, (248) 972-1000.
Complete information is available via the CAM website at https://www.cam-online.com/Tradeshow.aspx.