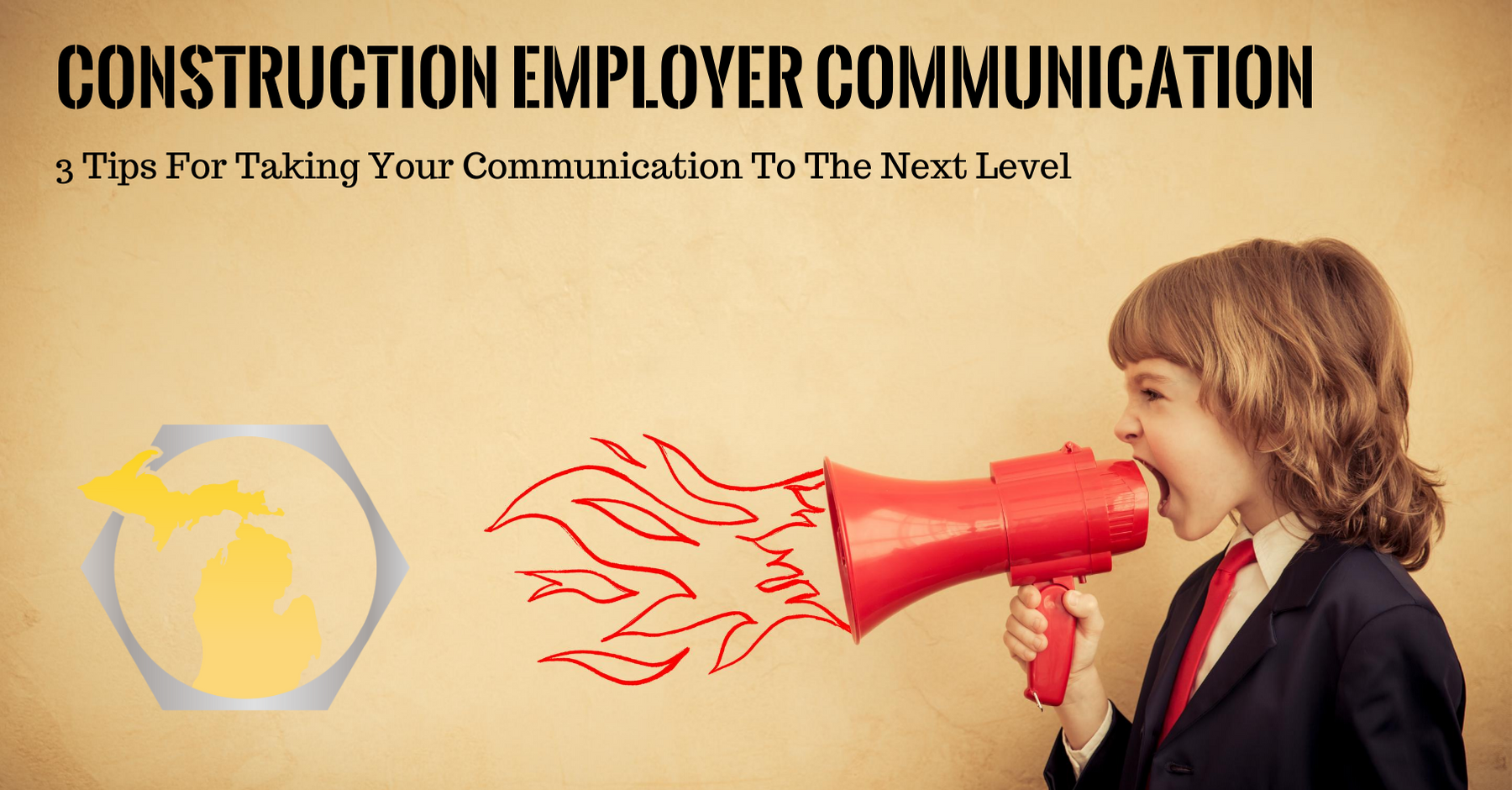 In construction, communication pays. You need to communicate with new and potential clients to outline expectations and handle any problems, and you need good communication within your company to streamline projects and make sure everything is on track.
Client communications and employee communications are fairly straightforward, but have you ever stopped to think about applying the same level of communication to other areas? In particular, what about recruiting? Whether you're handling large construction projects or small, you need a variety of employees - not just manual laborers, but project managers and logistics specialists. How do you communicate with recruits for those positions?
In this article, we'll look at a couple of areas where you can easily improve your communication - and tangible benefits you'll reap as a result!
Tip #1: Streamline recruitment
Recruiting isn't the easiest part of the job, and it can easily get lost in the pressure to meet deadlines and begin new construction projects. But the reality is that as your company grows you'll need more skilled employees in ever-varied roles. How can you streamline your recruitment process and improve your communications? The first step is to sit down and try to work through all the steps as if you were a new hire.
That means reviewing how you advertise for a position, what your job descriptions say, and the different processes you have for hiring and onboarding. What safety training do you give? One worry that employers have about health and safety training and awareness is that employees won't engage fully. However, 'health and safety has, at least to a large extent, solved this problem', says David Rowland, the head of marketing Engage EHS. This is because the process is much more social and, if you must, you can measure your employees' engagement in the process. You also have to make sure that any on-site workers have the relevant skills, or do you rely simply on vetting resumes?
Reliving the actual process keeps you connected to any new hires and can help to eliminate any unnecessary steps. Keep meetings short and trim out any unneeded meetings, extra interviews with other departments, and general times of just waiting around. You want potential employees to feel comfortable, and to quickly become part of your company.
Tip #2: Communicate to applicants
Don't forget to talk to the people who didn't make it! Construction companies are frequently guilty of neglecting any follow-up with applicants. This sends the wrong message, unintentionally telling unsuccessful applicants that they don't matter. Companies who don't follow up, even with a short acknowledgment that they've received a resume, also forget something important: many applicants are also potential customers. This is doubly true for small construction companies or contractors; someone who applied to work for you once might need your services themselves down the road. You want to leave a good impression.
When resumes come in, process all of them thoroughly. Let every applicant know you've received their resume and let them know as soon as possible whether or not they've made it to the next round of interviews. If they don't make it, send them a rejection letter! It doesn't have to be harsh - a rejection letter is a polite and professional way to let someone know that they didn't get the job. A well-written letter tells someone that your company cares enough to let them know, so they can continue to look for another job.
Tip #3: Research your own company
Have you ever Googled your own company? What do the reviews say on the Better Business Bureau, or on Glassdoor? What kind of reputation does your company have? You'll never be able to undo any bad reviews, and some people will always be unhappy, but it's well worth your time to stay up to date on everything people are saying about your company.
While it's often neglected, managing your online reputation is probably just as important for construction companies as it is for restaurants and hotels. Good word travels fast, but so do damaging reviews. Respond to all of them. Say "thank you" to any good reviews and take any steps possible to remedy bad ones.
By stepping up your communication with employees and customers at all stages, you'll be better able to master your company's reputation and build your brand and your business.
If you have specific questions about upgrading how your company looks online or if you would like to make your company more noticeable online and digitally, Michigan Construction is here to help assist you! We love making our partner companies shine and stand out in the digital universe. Learn more or set up an appointment by clicking the link below.
Author bio:
Holly Shaw is part of the content team at The Long Reach. Holly has worked in the health and safety industry since graduating from university. When not writing about health and safety practices, Holly can be found researching new travel locations.