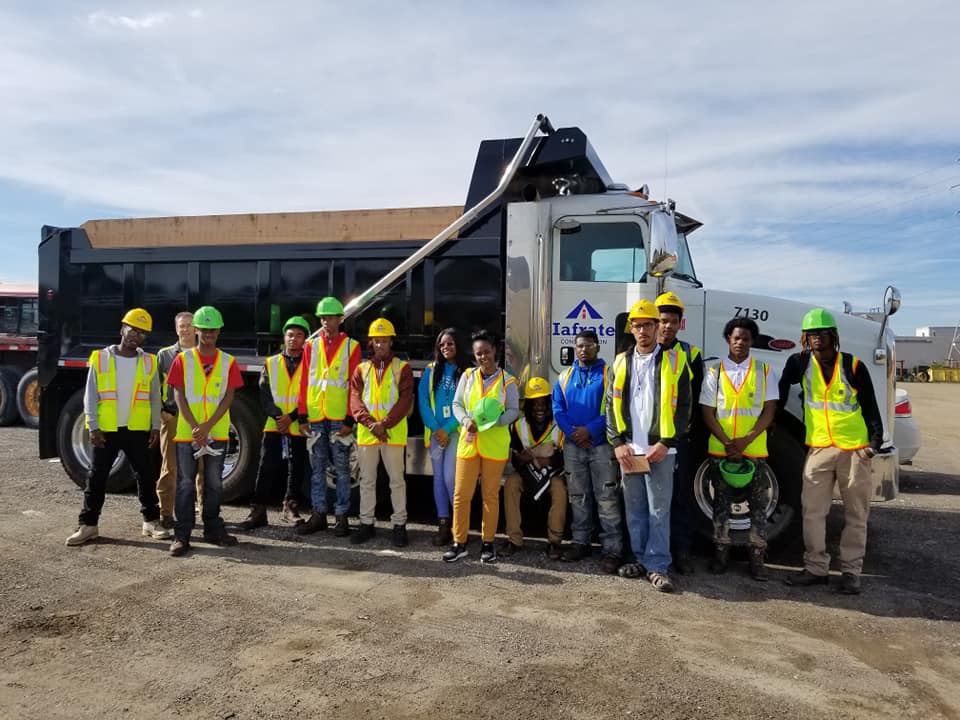 Creating ground-up programs to interest and train young people in construction trades is an enormous task, but one that is beginning to reap rewards. During the past year in Michigan, two programs have shown promise in helping the construction industry and the students learn how to train for a trade and create careers for a strong future.
Among the most important aspects of the programs was the participation and commitment by many Michigan Construction Partners. These companies and organizations recognize that their willingness to actively promote the programs, provide hands-on experiences, contribute their expertise, and ultimately provide jobs for graduates is key to success and to rebuilding the workforce.
MC Going PRO
One of the programs was "Going PRO in Michigan," established by the state of Michigan's Talent and Economic Development Department, to train, but also to inform students and counselors and other stakeholders about the realities of skilled trades jobs, including great pay and job security.
Michigan Construction was one of the recipients of Going PRO scholarships provided by the Michigan Talent Investment Agency. Through the MC Ready Going PRO Apprenticeship Readiness program developed by the Michigan Construction Foundation, 20 young people received scholarships valued at approximately $14,000.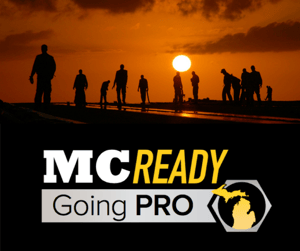 Focusing on the heavy civil sector of construction, students began with a 20-hour per week, multi-faceted program that resulted in earning core certifications from the National Center for Construction Education & Research. Twenty students began the program and 16 were granted certification. The results were exactly what was hoped for said Brindley Byrd, grant manager for the program.
"We wanted to give our trainees a chance to get real-world certifications that meant something and an opportunity to learn first-hand what the construction industry is about," said Byrd. "The Going PRO program wanted to give them an experience that would shepherd them into an apprentice program."
Students also received safety and health training including OSHA 10-hour training, underwent team- and trust-building exercises, and were instructed in how to become and remain employable by being on time to work every day, working the entire day and achieving a 90 percent attendance rate. The last segment of training was a for-credit construction management class at Lansing Community College. Eleven students were enrolled and eight passed the class.
Byrd noted this class was in itself a kind of test to see if the students would practice what they were taught about employability.
"We gave them a chance to show they could show up, stay the whole day and come back tomorrow," Byrd says.
MC Partners Pay It Forward
Of course, the program required the participation of industry to succeed and several Michigan Construction Partners offered their services, among them the AIS Heavy Equipment Training Institute. Students attended a one-day, truly hands-on experience at AIS were they experienced driving a backhoe and a bulldozer. This training proved not only useful for those considering becoming a heavy equipment operator, but also for those who, after the class, decided it was not for them. This saves time and training dollars for everyone, and helps student zero in on the career they are best suited for.
Three additional companies participating in the MC Going PRO program were standing by ready to hire the trainees: Davis Construction of Grand Rapids, MacKenzie Companies, of Lansing, and M.L. Chartier's Lansing Division in Webberville. Seven students were placed with the companies during training. Following completion, four were hired and two remain employed.
A Detroit Skilled-Trades Renaissance
Once arguably among the most skilled city's in the world, Detroit is finding its way back to the fundamentals, with the "Detroit Workforce of the Future" program, which is offered in three high schools. The program is a joint effort between The Black Caucus Foundation of Detroit, the Detroit Economic Solution Association, the Michigan Aggregate Association, and the Michigan Infrastructure & Transportation Association, the Operating Engineers Local 324 Training Program and several contractors.
The 10-week program was held on Fridays during the school year, providing 30 students with a range of training covering topics like how to estimate, use tools and other construction-related subjects. Students also undertook OSHA 30-hour training. During the second half of the program, students hit the road, working 40-hour weeks with Michigan Construction partners Angelo Iafrate, Barton Malow, Cadillac Asphalt, CA Hull and Ajax, Dan's Excavating and Ideal Contracting. This real-world experience taught them about the daily routine of construction, what the companies actually build, and what it takes to get it done. The program graduated 24 and four have been hired by participating companies while others are currently interviewing.
Michigan Construction remains at the forefront of the movement to expand Michigan's construction workforce and we welcome all partner and prospective student or employee questions. Check out all the possibilities and read our blog at Michigan Construction!