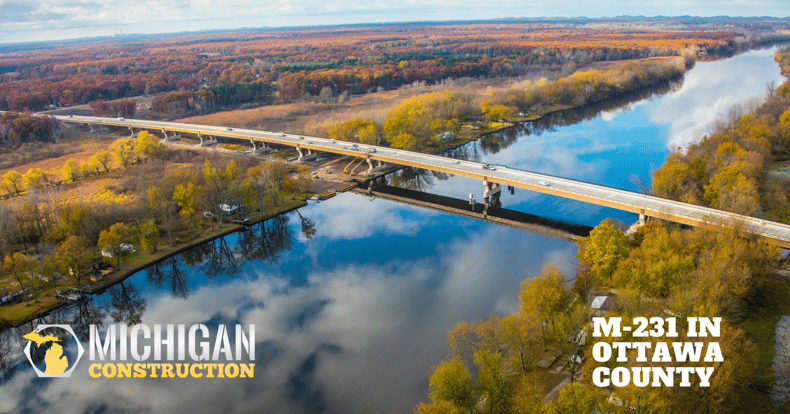 Michigan Construction is proud to have C. A. Hull as a partner in the movement that is uniting the industry and changing the way people connect with careers in construction.
Specializing in bridge construction, bridge and concrete rehabilitation, protective coatings, and other heavy civil capabilities, CA Hull is a lead bridge contractor in Michigan. We have experience with a variety of contracting methods, including design-build, bid-build, and construction management/general contracting. With safety as our top priority, we foster a positive work environment that encourages and rewards innovation, honesty, and integrity. We take pride in our employees, extensive resources, and lasting relationships with owners, engineers, contractors and suppliers.
C.A. Hull's roots as an earth-moving business over 60 years ago have expanded considerably, as has its family of dedicated, high-quality employees. In addition to our salaried office positions, C.A. Hull employs skilled teams of union laborers, carpenters, heavy equipment operator, finishers, and painters to self-perform our work. Non-journeyman employees from any of these trades may also be placed in apprenticeship programs that offer individuals new to the industry On the Job Training (OJT) opportunities. We take great pride in our outreach efforts to encourage young, hardworking men and women to choose construction, and C.A. Hull, as a meaningful, lifelong career.
With the help of our employees, and by embracing our core values – Safety, Teamwork, Innovation, Quality, and Integrity – C.A. Hull assures the delivery of the highest-quality projects to our owners and clients. In staying true to these core values, we have built an exceptional safety culture through effective communication, rigorous training, and the careful planning of each operation. Our greatest resource is our people, and we continuously strive to employ great people to take part in our future.
To see current job openings and learn about a career with C.A. Hull, click below.