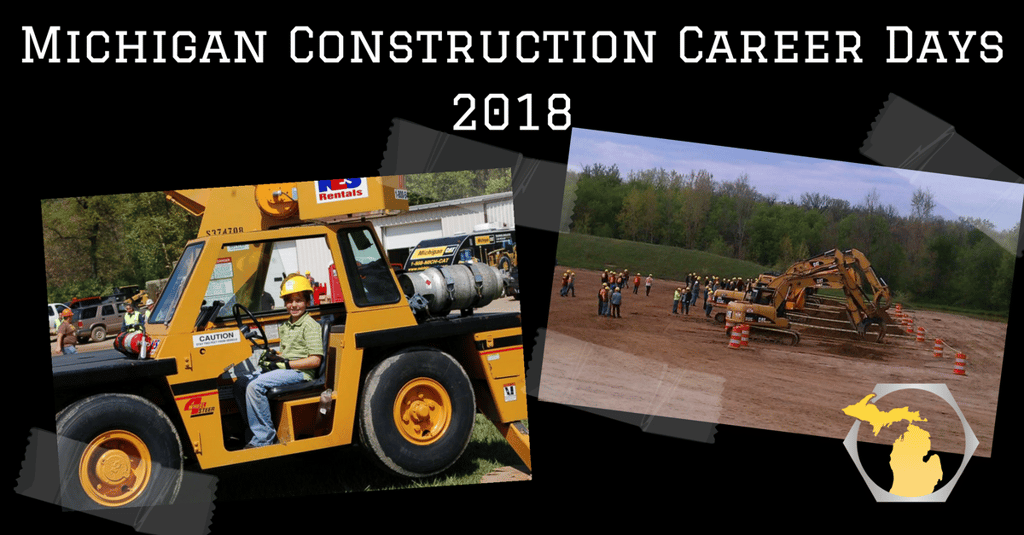 The construction industry in Michigan is growing as more and more young people realize how many really great career opportunities can be had in designing, building, and rebuilding our state. To help better inform students about the possibilities in construction, Michigan Construction and the Michigan Apprenticeship Steering Committee, Inc. (MASCI), are sponsoring Michigan Construction Career Days, May 3-4, 2018, for all students in grades 7-12, at the Operating Engineers 324 Training & Education Center in Howell.
Michigan Construction days is based on the National Career Day model and is designed to give students an open forum for exploring many different training and career options through a variety of hands-on activities, information booths, and even hands-on equipment operation. Students will actually experience a variety of construction-related skills using real tools, the actual materials that would be used on real projects, a range of construction equipment, and they'll do it all alongside trained and skilled construction professionals.
This is an experience every student can benefit from — whether they have an interest in construction or not — because they will take away information necessary to help them make decisions about what classes they should take in middle and high school to better prepare for the career of their choice, and ultimately make qualified career decisions when the time comes.
2016 Michigan Construction Career Days from Spearfish on Vimeo.
High-paying construction jobs that last a lifetime are available right now in Michigan and the need for qualified worker is at an all time high. To meet that need, training for a range of construction-related professions is available in different programs across the state, many of which can open the door to apprenticeship and even journeyman opportunities. For students who prefer a four-year college program, the choices are also plentiful and can lead to careers in areas like engineering and architecture, as well as management and even sales. There has never been a better time for students to consider construction career options, and those with a solid work ethic and above-average math, science and English skills are especially well-suited.
We invite Michigan middle and high school teachers, career counselors, and administrators to take our message to your classrooms today! When you have defined students interested in attending Michigan Construction Days, just download the necessary registration and permission forms and get additional details to plan your trip. We look forward to a fun and productive event!