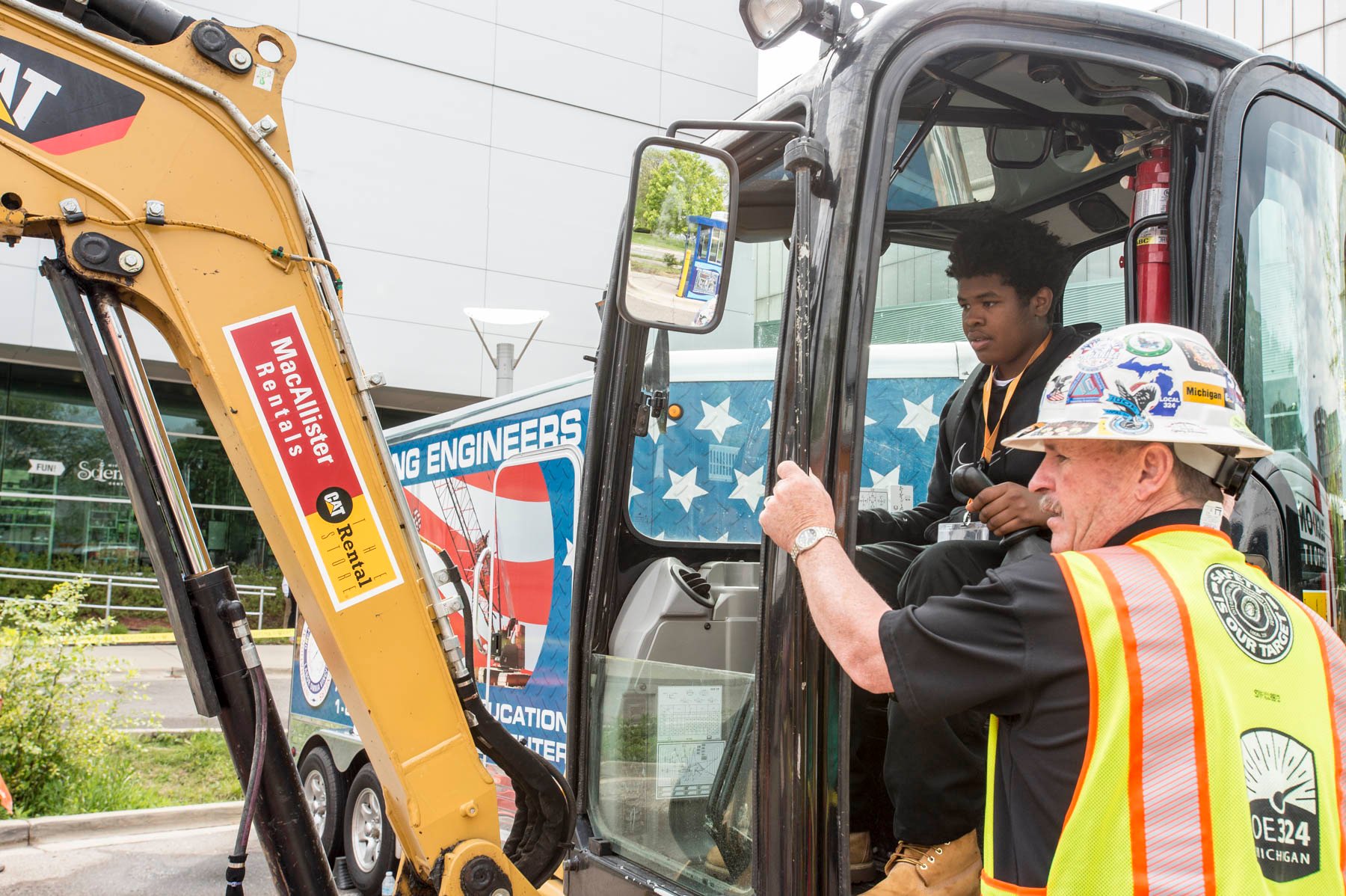 The Construction Science Expo is hosting it's first every Construction Industry & Career Night on Thursday, June 6th, 2019 from 6pm- 9pm at Randolph Career Technical School located at 17101 Hubbell, Detroit MI 48235.
On Tuesday, May 21st at the Michigan Science Center (5020 John R St., Detroit) roughly 1,000 eager students who have taken a drug-free pledge through the Black Caucus Foundation program, from the nine participating schools, spent the day with industry leaders being exposed to engaging construction and engineering experiences and learning what it takes to become an industry professional. Importantly, the event is managed by a diverse coalition of businesses, associations and unions and receives assistance from generous sponsors, including the Michigan Department of Transportation (MDOT), Cadillac, ASCE and MUST Careers, among many others.
For the first time, the organizers of the Construction Science Expo are inviting all students, families, friends and facilitators to a Construction Industry Night to learn about the great career opportunities available for your and your student in the construction trades, design & engineering fields. Meet employers and learn how you can get involved in this great industry! There will be a light dinner & refreshments provided.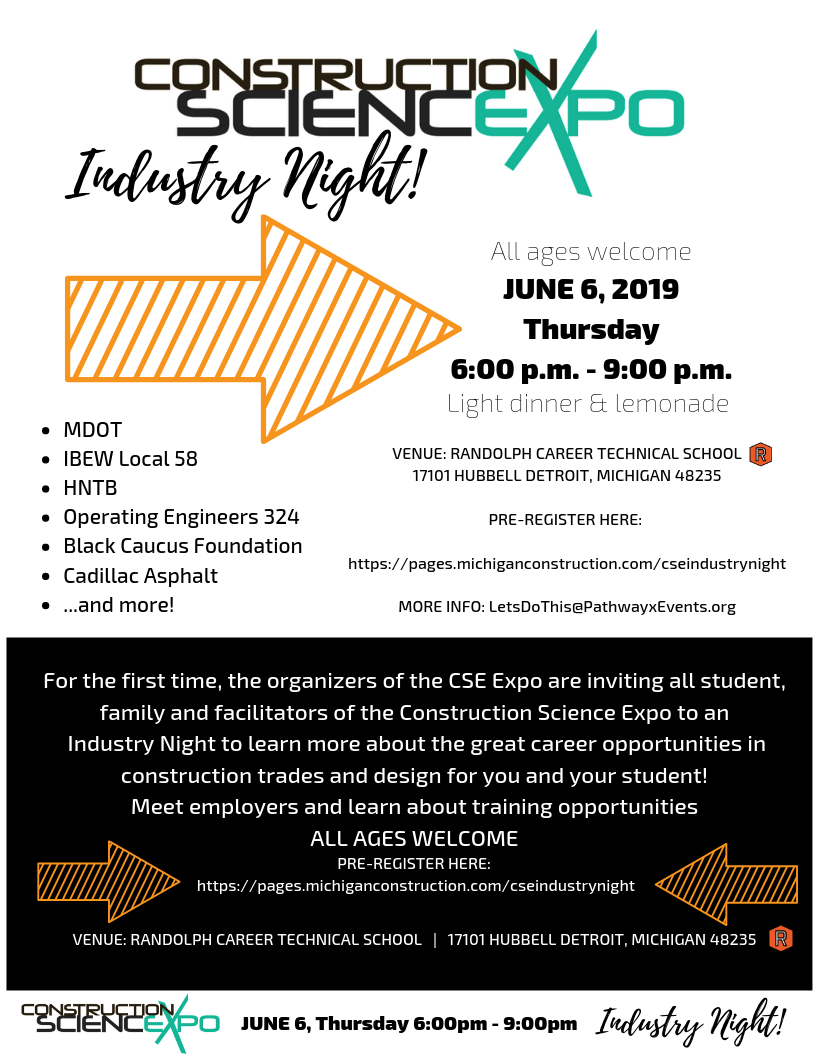 Event Employers & Table Sponsors
Detroit Electrical Industry Training Center - IBEW 58
MLTAI - MI Labor Training & Apprentice Insititute
MUST Careers
MITA - Michigan Infrastructure & Transportation Association
MDOT
HNTB Engineering
Learn more about the Construction Science Expo and how your company or organization can get involved with teaching the construction workers of tomorrow!
For more information, please visit www.constructionscienceexpo.com.