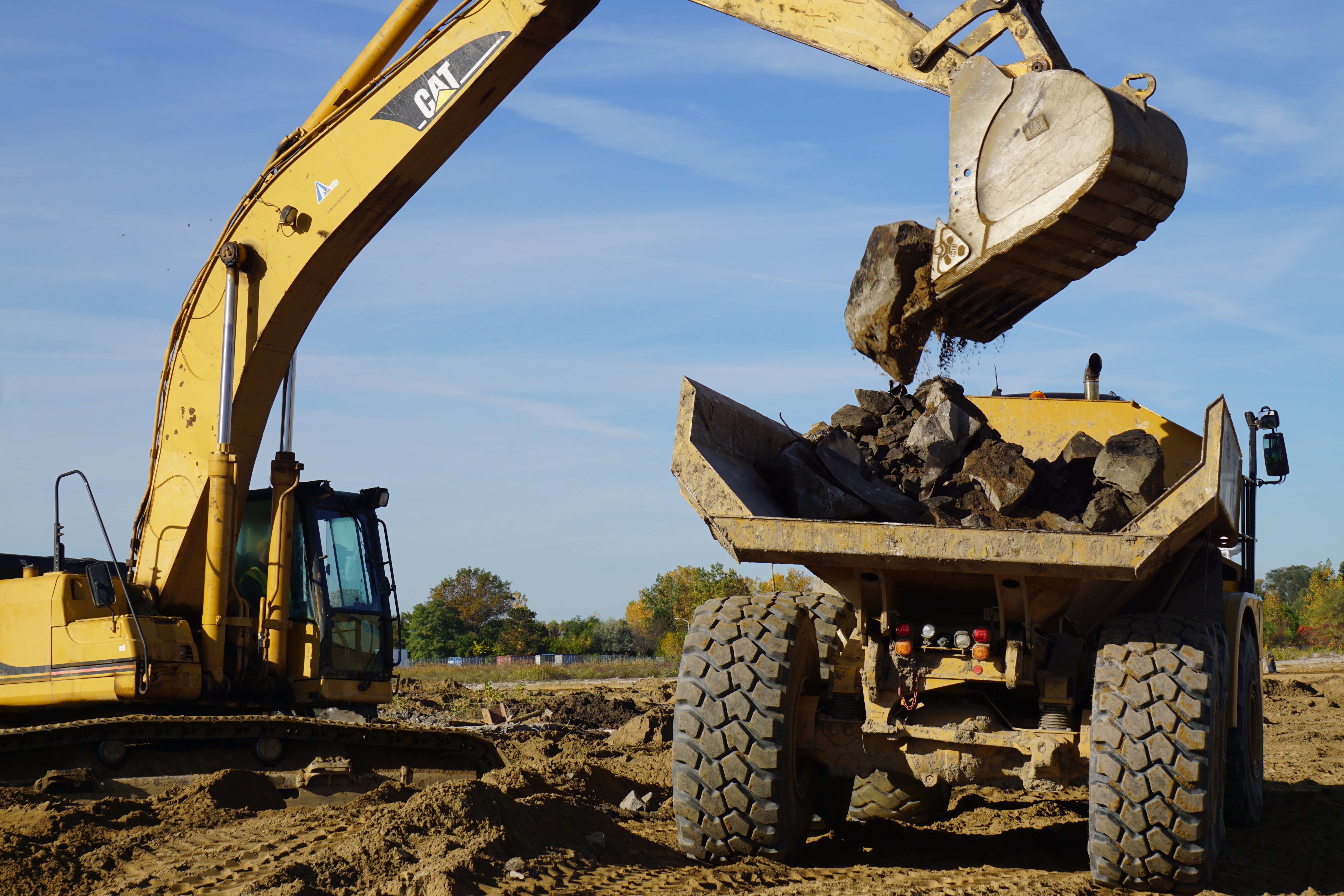 A career as a heavy equipment operator opens up a world of possibilities. You get to work with a team and go home every night knowing you are a part of something bigger than yourself.
What Do Heavy Equipment Operators Do?
As a heavy equipment operator, you have a window seat with an ever-changing view. In this role, you have the opportunity to maneuver heavy machinery, transporting earth and installing materials across a wide range of landscapes.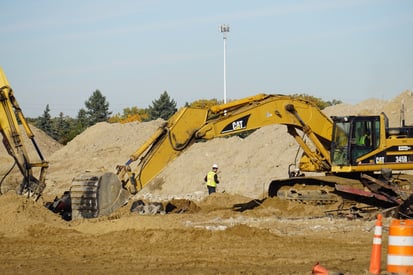 Types of heavy equipment operator jobs include:
Operating Engineers
Paving and Surface Equipment Operators
Pile Driver Operators
Excavator Operators
Front End Loaders
Etc.
Heavy equipment operators are very detail oriented and are highly skilled in operating and servicing their machinery. Good math skills are necessary as heavy equipment operators must be able to calculate, keep records, read plans and prepare reports.
This type of role can be seasonal, as most work is completed outdoors in weather-permitting conditions, but there are also full-time heavy equipment operator positions available in Michigan.
How to Become a Heavy Equipment Operator in Michigan
Some companies require a high school diploma in order to work within their organization, but many simply require you to be at least 18 years of age. You can even begin training before turning 18 depending on the employer.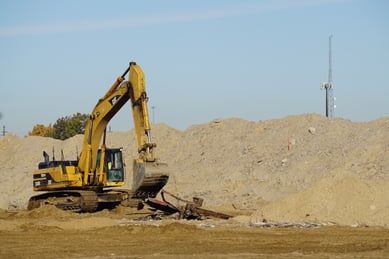 Although it is not required to become a Heavy Equipment Operator, having a Commercial Drivers License (CDL) may prove to be a valuable asset to your career. A CDL is required to drive large, construction vehicles on the roads in MI.
To apply for a CDL, you'll first need a Commercial Learner's Permit (CLP). Visit your local Secretary of State office and provide them with:
Proof of a valid Social Security number
Proof of Legal Presence in the United States
The Secretary of State will ask you a few general health questions as part of the CDL screening procedure. You'll also be given both a vision and written test that you'll be required to pass in order to obtain your CDL permit.
Once you have your permit, you can start working toward the real deal. You'll need to pass a 3-part exam that includes a knowledge test, an endorsement test and a skills test. All three tests must be taken at the same time. There is a $25 fee to obtain a license. Click here to learn more.
Heavy Equipment Operator Training in Michigan
Becoming a heavy equipment operator is a great choice with several training options available right here in Michigan. Here's an overview of four training programs including where to get more information and how to register.
Michigan Construction's partner, the Operating Engineers Local 324 Construction Career Center, is located in Howell and is a licensed State of Michigan Proprietary School. The recently expanded Center offers apprenticeships lasting a minimum of three years (6,000 hours) for heavy equipment operators. This program includes classroom and hands-on training in a range of topics such as moving materials like earth, wood, stone, and metal at construction and excavation sites. Equipment used during training includes bulldozers, excavators, graders and scrapers, loaders, cranes and others. More information about the program and how to apply is available online.
Another Michigan Construction partner, AIS Heavy Equipment Technical Institute (HETI) in Lansing, is a leading provider of certified training for heavy equipment operators and technicians. Accredited by the Accrediting Commissions of Career Schools and Colleges (ACCSC), HETI is also licensed by the State of Michigan as a post-secondary Proprietary School and is recognized as a National Center for Construction Education Research Training Center and as a WorkKeys Testing Site.
The HETI program is 80 percent hands-on (or in-the-seat) training and is offered in a six-week or 10-week format. Among the many classes are how-to instruction in earth moving, finishing and grading, soils and blueprint reading, as well as equipment-specific classes pertaining to dump trucks, bulldozers, rollers, backhoes, scrapers, excavators, and others. Find out more or register today!
The Detroit Training Center offers multiple certifications for heavy equipment operators in a six-week-long lecture and hands-on program. Certifications include First Aid/CPR/Bloodborne Pathogens, OSHA 10-hour safety and health, and equipment including forklift, backhoe/loader, skid steer, aerial lift, excavator, and asbestos abatement. Students will learn how to read grade levels, identify soils, and inspect and maintain equipment and job-site layout. Information sessions are held on Tuesdays and Thursdays at 10 a.m. at the Center's office in Detroit. Or you can get more information about classes and registration online.
North Country Heavy Equipment School in Escanaba, is licensed by the states of Michigan and Wisconsin and the U.S. Veterans Affairs. The school provides training on excavators, backhoes, blade dozers, front-end loaders, graders, and dump trucks throughout the year. Programs are three-weeks long with 120 hours of instruction, 95 percent of which is with equipment in the field. Classes are small so students have plenty of time with instructors. Contact the school for more information about classes and registration.
How Much Do Heavy Equipment Operators Make?
Heavy equipment operators are in high demand right now in Michigan and nationwide, and annual salaries range from $30,000 to $75,000 or more. According to salary.com, the average salary for a heavy equipment operator is $62,999 as of May 31, 2019, but the range typically falls between $52,670 and $71,478. Salary ranges can vary widely depending on education, certifications, additional skills, and the number of years you have spent in your profession.
Heavy Equipment Operator Employers in Michigan
There are a number of our Michigan Construction partners that have open positions for heavy equipment operators available within their organization. Click here for a list companies that offer employment opportunities in Michigan.