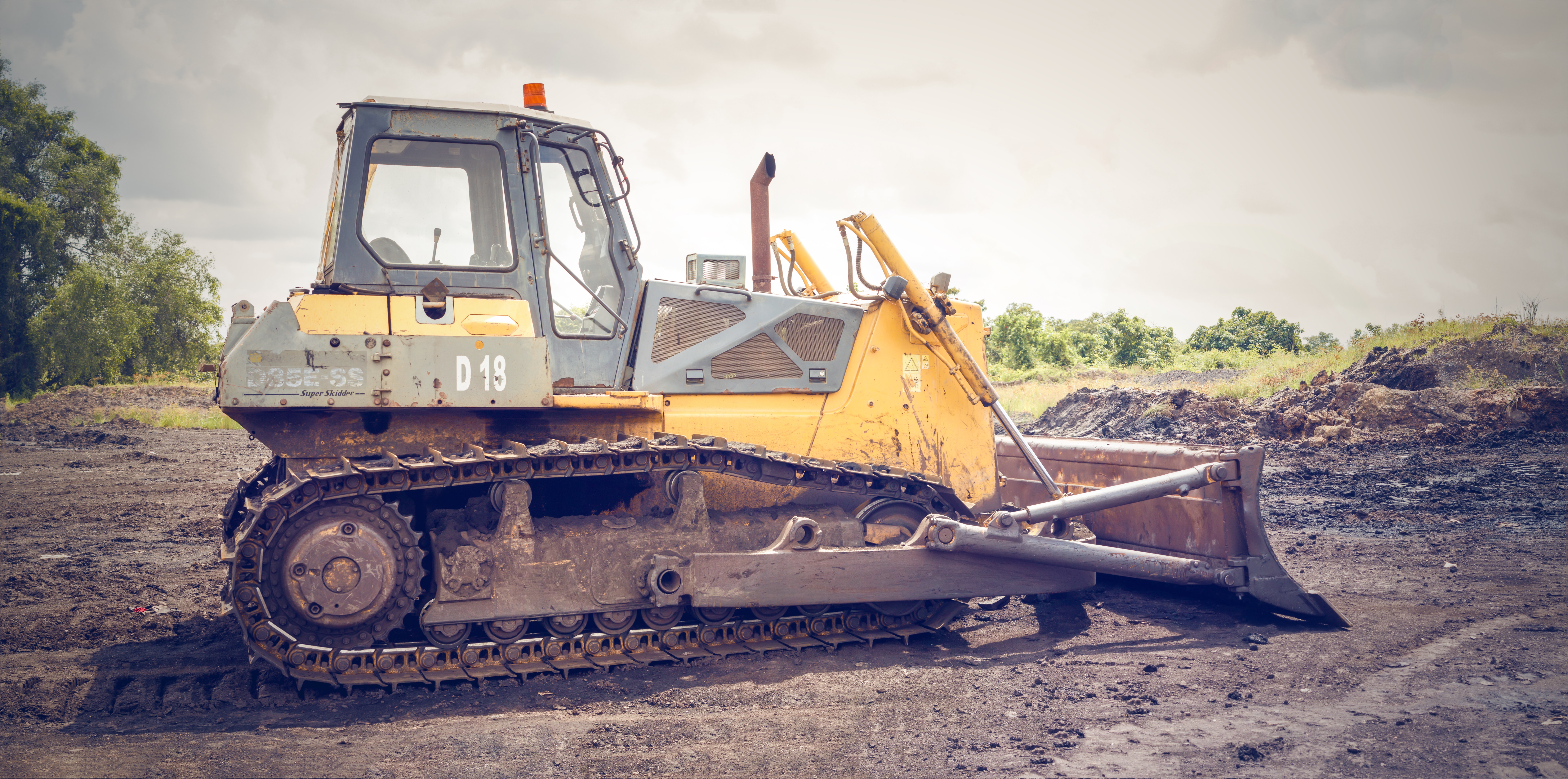 You've looked at lot of different careers in construction and whittled your list down to one: heavy equipment operator. It's exciting, bigger than life and pays very well, but before you think about training, here's a list of career prerequisites to be aware of:
You must be at least 18 years old to operate heavy equipment, but not necessarily to begin training. Proof of date of birth will be required.
You must have a valid Michigan driver's license. Getting your commercial driver's license (CDL) ahead of training is also a good idea as it will be required by many employers.
You must be a high school graduate or hold a GED.
You must be a citizen or lawful permanent resident of the United States.
You must be able to pass the U.S. Department of Transportation's physical exam so being in good health and being able to pass drug screens is essential.
Good math skills are necessary as heavy equipment operators must be able to calculate, keep records, read plans, and prepare reports.
Being a good communicator is key to doing a good job and doing it safely so having the ability to communicate well is important.
One more thing to consider doing before you seek the perfect training institution is taking WorkKeys Assessments and earning your National Career Readiness Certificate. More and more employers want to know applicants are well-rounded and have basic skills and having an NCRC shows you have achieved specific levels of knowledge.
Now what? Training of course!
Becoming a heavy equipment operator is a great choice with several training options available right here in Michigan. Here's an overview of four training programs including where to get more information and how to register.
Michigan Construction Partner the Operating Engineers Local 324 Construction Career Center, in Howell, is a licensed State of Michigan Proprietary School. The recently expanded Center offers apprenticeships lasting a minimum of three years (6,000 hours) for heavy equipment operators that include classroom and hands-on training in a range of topics such as moving materials like earth, wood, stone, and metal at construction and excavation sites. Equipment used during training includes bulldozers, excavators, graders and scrapers, loaders, cranes, and others. More information about the program and how to apply is available online.
Another Michigan Construction Partner AIS Heavy Equipment Technical Institute (HETI) in Lansing is a leading provider of certified training for heavy equipment operators and technicians. Accredited by the Accrediting Commissions of Career Schools and Colleges (ACCSC), HETI is also licensed by the State of Michigan as a post-secondary Proprietary School and is recognized as a National Center for Construction Education Research Training Center and as a WorkKeys Testing Site.
The HETI program is 80 percent hands-on (or in-the-seat) training and is offered in a six-week or 10-week format. Among the many classes are how-to instruction in earth moving, finishing and grading, soils, and blueprint reading, as well as equipment-specific classes pertaining to dump trucks, bulldozers, rollers, backhoes, scrapers, excavators, and others. Find out more or register today!
The Detroit Training Center offers multiple certifications for heavy equipment operators in a six-week-long lecture and hands-on program. Certifications include First Aid/CPR/Bloodborne Pathogens, OSHA 10-hour safety and health, and equipment including forklift, backhoe/loader, skid steer, aerial lift, excavator, and asbestos abatement. Students also learn how to read grade levels, identify soils, how to inspect and maintain equipment and job-site layout. Information sessions are held on Tuesdays and Thursdays at 10 a.m. at the Center's office in Detroit or get more information about classes and registration online.
North Country Heavy Equipment School in Escanaba, is licensed by the states of Michigan and Wisconsin and the U.S. Veterans Administration. The school provides training on excavators, backhoes, blade dozers, front-end loaders, graders, and dump trucks throughout the year. Programs are three-weeks long with 120 hours of instruction, 95 percent of which is with equipment in the field. Classes are small so students have plenty of time with instructors. Contact the school for more information about classes and registration.
Heavy equipment operators are in high demand right now in Michigan and nationwide, and annual salaries range from $30,000 to $75,000 or more. To find out more about the career path and details for becoming a heavy equipment operator, visit Michigan Construction today!