According to the U.S. Bureau of Labor Statistics, 9.1 percent of construction workers are women. This means that more tools are needed to assist and help increase the number of women in the construction field. These tools not only include safety gear, but also health and sanitation standards, workplace protection, and educational resources. Women in the construction industry should be able to trust in their colleagues and that their work conditions foster a safe and fair environment.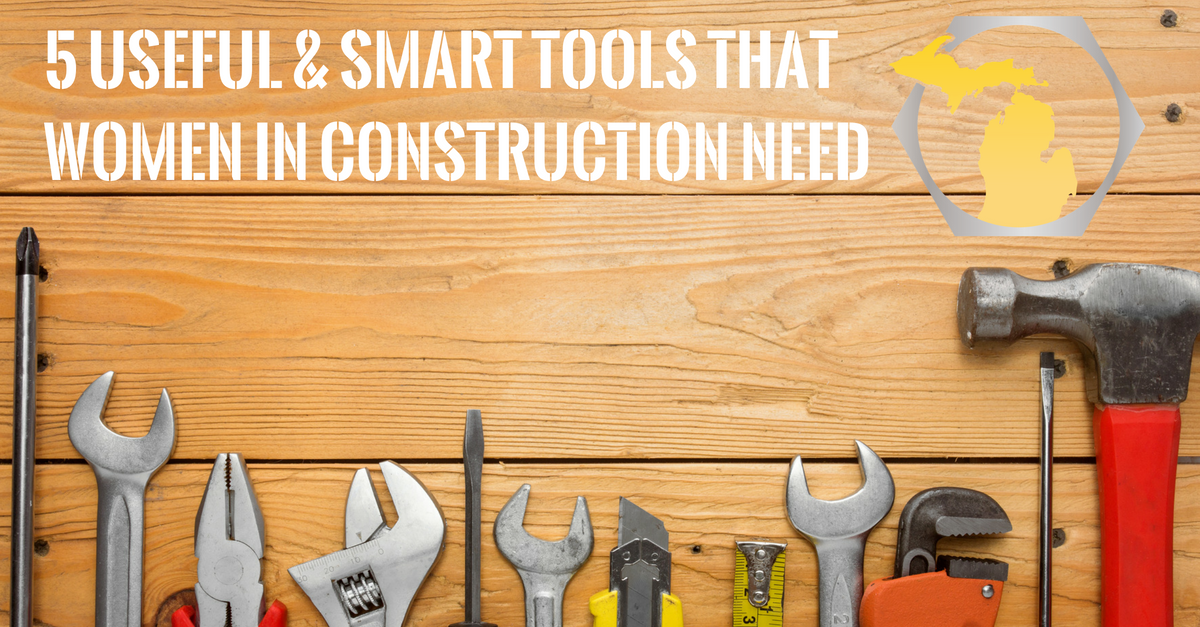 The future and well-being of women in construction depends on the availability of tools that influence the physical, emotional and physiological aspects in their workplaces. Whether they are a professional roofer, an engineer or a plumber, a good working environment also means a good working pace and room for achievement for these women.
Here are some useful tools women in construction need:
A Strong Support System at Work
One of the most overlooked needs of women in construction is a strong support system that includes other women in the workplace. Women work better when there are other women in the field with them. That way each can share ideas or workplace challenges as well as solutions or workarounds. In addition, men need to recognize the gender disparity on a construction site and take that into account during day-to-day issues; but with more women in the field, everyone will benefit. Check out this Construction Dive article, "How these women are shaping the construction industry."
Designated Comfort Rooms for Women
Chicago Women in Trades (CWIT) reported that 80 percent of tradeswomen have encountered worksites with dirty toilets or no toilets, and most of them experience it in the construction industry. It may seem like common sense, or even absurd, but the fact is, this statistic is unacceptable. Both men and women at work must have sanitary restrooms. This basic need is required by Occupational Safety and Health Administration (OSHA) regulations and should be implemented at all construction sites so that more women feel encouraged to pursue careers in the construction field.
Well-Fitted Safety Uniforms
The "one-size-fits-all" mantra for uniforms men wear does not apply to women. Construction companies should provide properly fitted uniforms, appropriately sized and include accommodating safety belts for women in construction. A poorly fitting uniform can compromise quality of work and, most importantly, the safety of the woman.
Customized Safety Gear
Just like uniforms, safety gear such as hard hats and goggles don't always fit everyone's head and face correctly because of variations in shape and size. It's a safety hazard (and possibly an OSHA violation) not to wear gear properly, so women's safety gear must be customized to fit their body measurements. The generic, bulk one-size-fits-all option just won't cut it anymore. Safety is the No. 1 priority at every job site, and precautions and changes must be made so that everyone — men and women — at every job site is equally safe.
Harassment Protection
Another issue faced by women and men in every field of work is harassment. Employers, government entities and nonprofit organizations need to join forces to find ways to make harassment at work a thing of the past. Most of all those who feel it is all right to harass a co-worker need to know their employer isn't going to tolerate their behavior.
It doesn't take much to help keep women safe on the job site and as the industry continues to evolve, more and more women will be jumping into the construction workforce.