Michigan Construction partner Central Concrete Products, a division of Fisher Companies, of Mt. Pleasant and Alma, MI, is anticipating a season of record concrete volumes. With numerous work contracts in place for the 2018 season, ranging from large-scale wind farm projects to basic sidewalk work, the company is excited for a busy season of work to begin.
In recent years, the team at Central Concrete has been involved in many of the region's largest concrete construction projects. This includes projects such as large scale agricultural silo construction, wind turbine base construction, residential and commercial building foundation construction, upon many others. Satisfied clients include the State of Michigan, local municipalities, area contractors, and numerous private clients.
Due to this anticipated high-volume year, Central Concrete is looking to welcome new ready mix truck drivers to the team. Employees of Central Concrete not only receive some of the top wage packages seen in the industry, but also receive a complex and impressive benefits package, as well. Eligible candidates must have at least a Class B CDL and a clean driving record. The ability to take direction, work in a team environment, have a flexible schedule, and take pride in your work are also beneficial.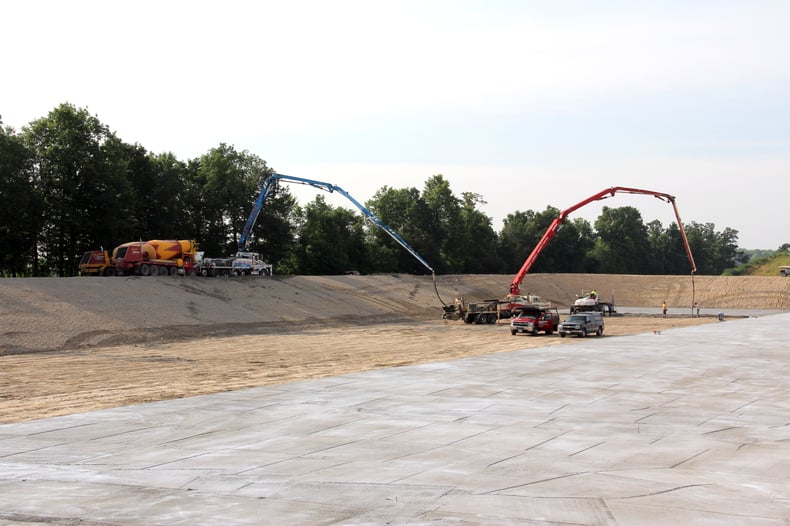 Central Concrete is one of Mid-Michigan's premier ready mix concrete producers and suppliers. Both of their facilities are National Ready Mixed Concrete Association State Certified and are fully-equipped with the latest technology for automatic batching. In addition, the Mt. Pleasant location boasts a brand new plant, with state-of-the-art software and loading capabilities. Both locations also house newer fleets of well-maintained, front-discharge mixers, equipped with the latest in GPS technology.
Central Concrete is a proud member of the Fisher Companies, which is comprised of 11 companies, located throughout the state of Michigan and Kentucky. At Central Concrete, they remain true to the same principles on which the Fisher Companies were founded on nearly 100 years ago: providing superior service to clients, working toward 100% customer satisfaction, putting safety first, delivering exceptional work, fostering innovation, acting with integrity, and strengthening the communities in which they operate.
To learn how you can connect with a job at Central Concrete, click below.