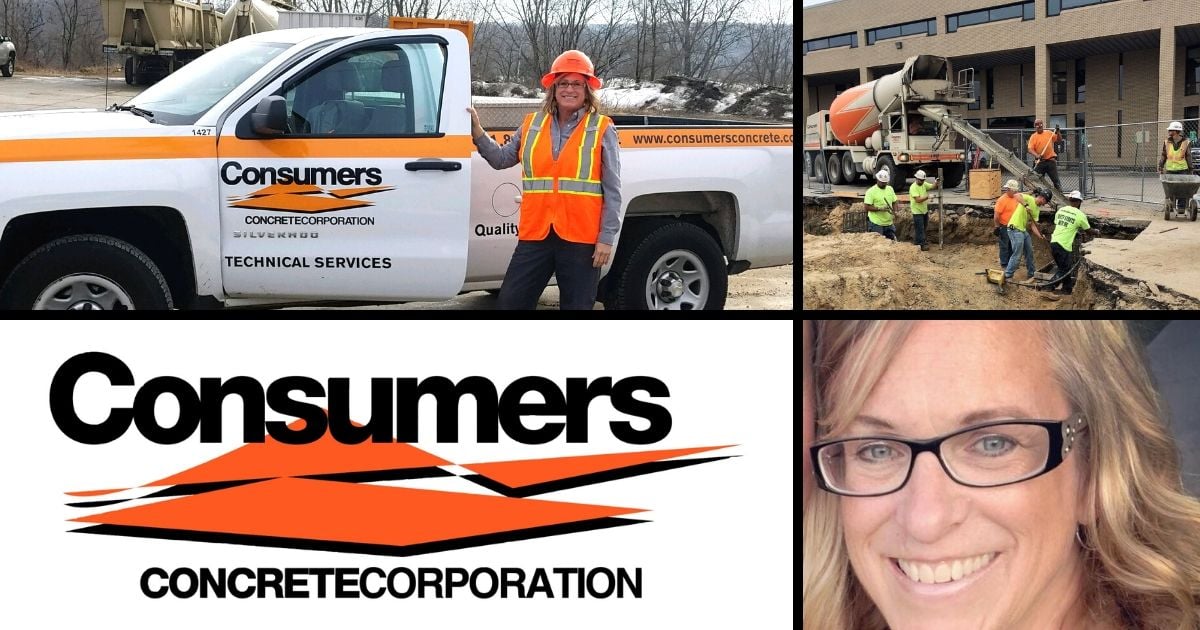 Working in the construction industry means Kari Johnson looks forward to getting up every day and coming to work, knowing that each one will be different and challenging.

As a technical services representative for Consumers Concrete, she is eager to use her technical skills to verify the quality and performance of concrete, the materials that make up concrete in the lab, as well as verify that performance through testing on the job site. She is key to identifying and correcting any abnormal issues that can occur with the concrete on the job site. She is there for the customer to ensure the concrete ordered is what is poured out of Consumers Concrete's trucks. Johnson has a thirst for learning and is always learning from her experiences and her colleagues.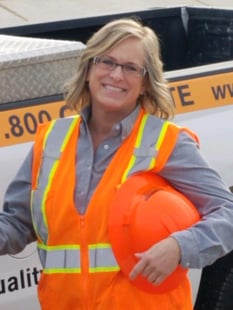 "I am motivated by how there is always something new to learn in this industry," she explained. "Although I am a female in a 'man's world' that doesn't mean those men aren't willing to assist, answer questions or just introduce themselves to me. I have found that the job site is more about results than gender."
Johnson has been in her current role since March 2018. Prior to that she worked as the officer manager and executive assistant for the president of a ready-mix company for 11 years before leaving the workforce to raise her three daughters. During that time, she and the children all helped her husband's business as a professional painter, doing sanding, spackling, taping, clean-up, along with painting. She also worked as a UPS driver before joining Consumers Concrete.
She enjoys the variety in her current job, working both in the office and in the field.
"Our Quality Control Department has a very important role in making sure the customer gets quality concrete that will last," she explained. "In the lab we run trial mixes to meet the customer's needs. Out in the field, will monitor the concrete to make sure it matches the performance shown in the lab. We test for many factors including the temperature of the concrete, especially in the summer and winter months. We want the concrete to meet the strength and durability specifications the project demands."
Johnson has successfully completed credentials as a Michigan Concrete Association Level II Advanced Concrete Technician and a Michigan Certified Aggregate Technician, both important certifications required for the quality control aspects of her job.
The Consumers Quality Control Team, with Keith Davis as director of quality control, and her other colleagues have been very supportive and encouraged her to learn as much as she can.
"I don't feel being a woman has hindered my career at all," Johnson said. "I do feel there are times that I do need to step back, listen and learn. The guys I work with have 20+ years of knowledge, so when they speak, I listen, learn and execute."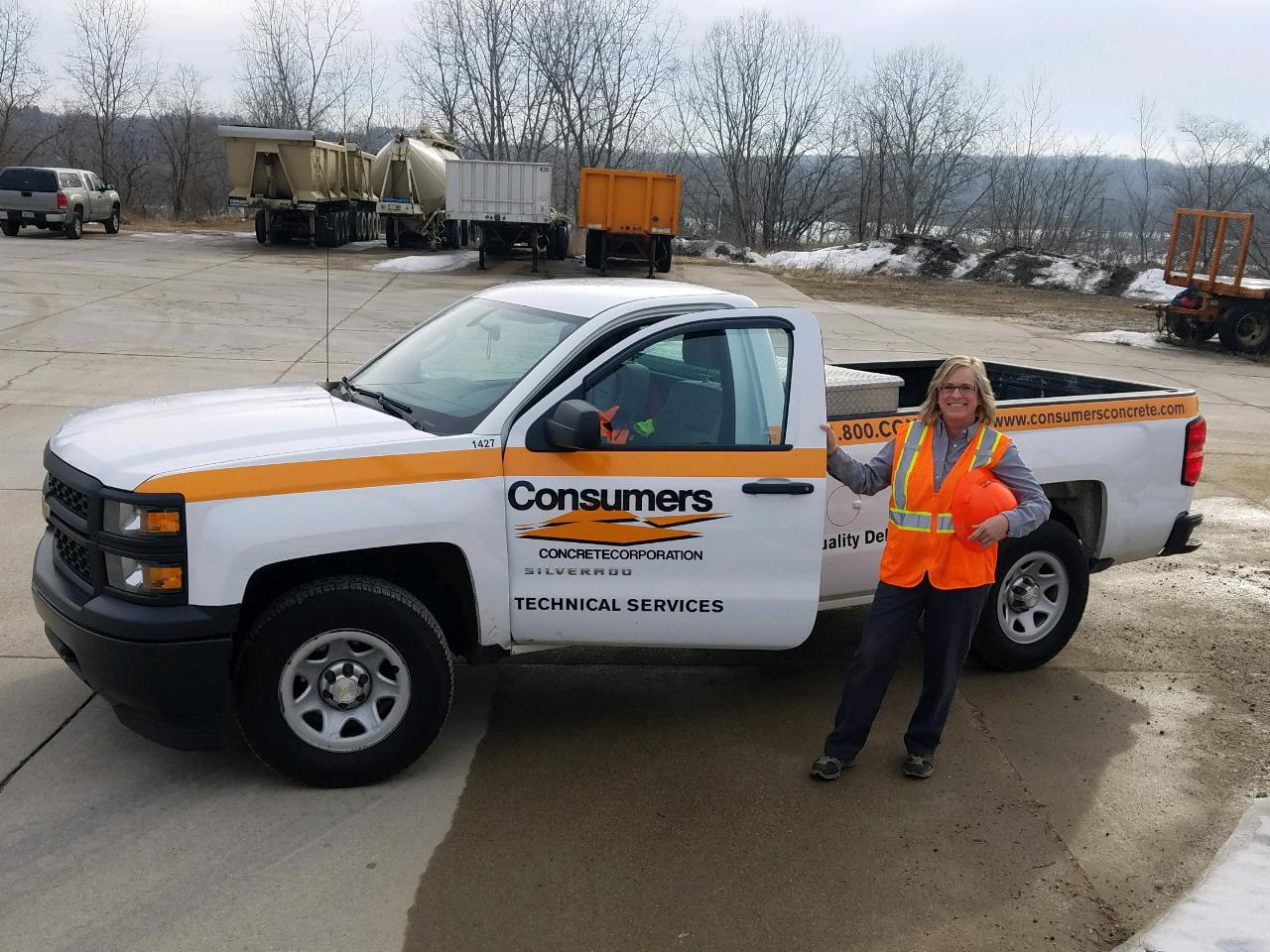 Johnson encourages her daughters to consider careers in the construction industry. One daughter does work for an electrical supply company and has already been promoted once.
"If more women entered the construction industry, this could help close the gap on the labor shortage," she said. "Companies are realizing the need for more diversity. Women are, by nature, encouragers, motivators and can provide a fresh perspective in a team setting."
She encourages young women to do job shadowing in a variety trades and take internships with different companies to explore potential careers.
---
Michigan Construction is here to let people know just how awesome and rewarding a career in construction is. We are always looking for honest feedback from seasoned professionals who love their job and can speak from experience. Click the button below if you would like to share your story with us or learn more about partnership with Michigan Construction.