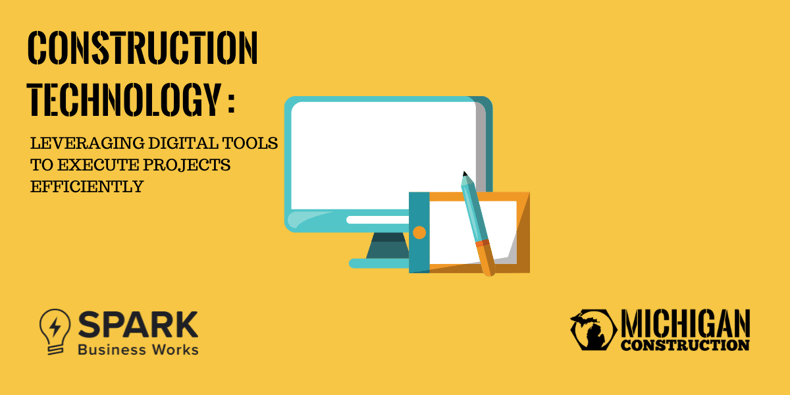 Contractors are under more pressure than ever to complete their jobs faster and under budget. So when it comes to managing your job sites, you know every minute and dollar counts.
But many construction managers are still relying on slow and manual processes like paper forms, spreadsheets, and even word of mouth to execute the ins and outs of daily work. And these old ways are breaking down and hurting the bottom line.
To increase productivity, leaders are taking a "digital leap" and embracing technology to change how they operate (and stay competitive).
While adopting tech might seem overwhelming, you can be successful by creating a strategic digitization plan and focusing on easy, fast, and simple solutions that have a big impact on your business.
With that mindset, keep reading to learn how to use digital tools like time tracking apps, field data collection, and project management dashboards to execute projects efficiently.
1: LEVERAGING TIME TRACKING APPS
Time tracking isn't anyone's favorite activity. Traditionally, paper timesheets make this critical admin task a constant headache. Entries are often illegible or crew members forget to turn them in. And your back-office wastes time tracking down workers and re-entering information into an accounting or payroll system.
This inefficient process makes tracking–and trusting–your crew's time data difficult. You don't always have a good sense of your crew's productivity and its impact on profitability. What jobs aren't on track? Which workers aren't showing up? Which employees are collecting overtime?
To overcome these challenges, contractors are replacing paper timesheets with mobile apps. With time tracking software, you can:
Have crews conveniently clock in and out on their own smartphones
Leverage GPS and geofencing so workers can only clock in and out at the job site
Integrate time entries directly with accounting or payroll systems
Review hours, job costing, and other site data anytime, anywhere
Store digital data for easy compliance
Set reminders for missing time entries
Digital time tracking gives you quick access to valuable information that you can use in a variety of ways.
REAL-WORLD EXAMPLE: ESPER ELECTRIC
Esper Electric, a contractor based in Kalamazoo, Michigan, needed to significantly reduce admin overhead and increase employee engagement. They turned to a custom-built mobile app that streamlined time entry and performance tracking.
2: AUTOMATING FIELD DATA COLLECTION WITH APPS
Like time entry, daily job reports are traditionally collected through handwritten or paper processes. A stack of dailies might sit in a supervisor's truck for a couple of weeks until he gets back to the main office. Key job site photos might only exist in emails. Other important info like delays or incidents could reside in a text message conversation between a crew member and a foreman.
When this critical info is dispersed in a variety of places, it's difficult to track and follow up on. So how can you send critical updates from the field to the office daily?
Using smartphones for field data collection can be a game changer. Through mobile apps, your crew can:
Instantly capture any field data you need on job sites in real-time
Save time and reduce the number of forms needed
Capture photos and other forms of info
Easily share info with others
Automate daily reporting and alerts
Integrate data with other systems
For example, you can easily stay on top of which time and materials tickets have been approved, declined, or are pending.
Accurate and digital data from your field crew — like their time on a job, equipment used, safety and overall progress — can improve efficiency and boost your bottom line.
See how COVID has shown that your crews are ready to use tech in the field.
3: USING A DIGITAL DASHBOARD FOR PROJECT MANAGEMENT
How should you manage all the field data you can now collect? You can view it in a project management dashboard.
A management or "single pane of glass" dashboard centralizes your most important job data into a single screen so you can gather actionable insights and improve decision making.
What's different about a digital dashboard? It automatically aggregates complex data from multiple sources into a visual story that's easy to understand. It shows an accurate and real-time summary of what's happening on your job sites at any given moment.
And your dashboard should be customized to your business. It should reflect whatever you need to understand the health of your projects on a day-to-day basis.
See how you can build your own construction management dashboard with SPARK.
ARE YOU READY TO ADOPT DIGITAL TOOLS?
The tools above are just a few examples of how digitization can evolve your business to thrive in the digital age. There are countless opportunities you can take advantage of–check out more examples here.
If you're ready to adopt tech, be sure to download our free checklist below to prepare for a successful project and adopt the right digital tools
---
Do you need a plan for how to digitize your operations?



We developed these steps after helping hundreds of others go through their own digital revolution.
Robert Armbrister is the President and CEO of SPARK Business Works. SPARK builds mobile apps, dashboards, websites, and workflow tools that are just right for the way construction companies work. Robert has helped create everyday digital revolutions for more than 50 trade contractors in Michigan. SparkBusinessWorks.com/Construction