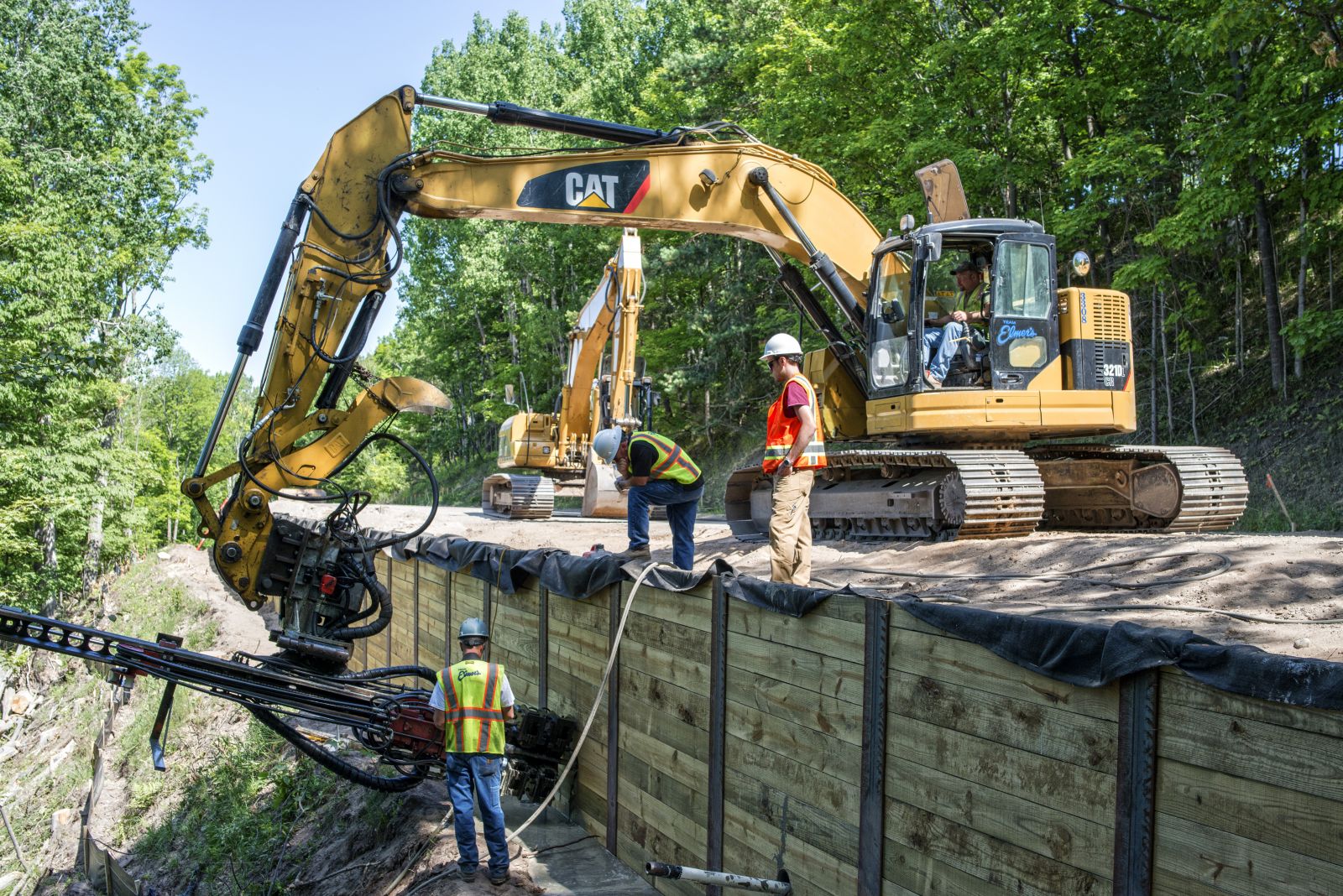 Team Elmer's has been a family owned company since 1956 and is currently a partner with Michigan Construction. Based in Traverse City, Michigan, what started as a small company with just seven employees has now expanded to one of the most well-known construction service providers in northern Michigan. Encompassing not just the original Elmer's Crane & Dozer Inc., but also Elmer's Asphalt and Elmer's Concrete.
Team Elmer's prides itself as a company on their ability to produce a high-quality product and excellent customer satisfaction. Their commitment to health and safety starts before you step foot on the job. Extensive trainings and pre-employment screenings enable the full-time health and safety staff to ensure all employees and production sites meet and exceed the Michigan OSHA standards.
The employees of Team Elmer's build and support many of the largest and most complex projects in the region and it all starts with hiring the BEST candidate! Team Elmer's employees are committed to integrity, quality and service. Whether you are looking to start your career, advance your skills or share your current talent towards "building a better community" then Team Elmer's is the place for you.
With capabilities to support asphalt, excavation, concrete, trucking and crane, aggregate and rigging projects, Elmer's has been a part of the largest and most complex jobs in the northern Michigan region. Elmer's team takes pride in their work and their community as they continuously give back to their local businesses. Today Elmer's employs more than 450 skilled professionals who operate from 15 different locations across Michigan. Many employees note the feeling of family and camaraderie and the worth of seeing their hard work come to life and be used every day by those in the community.
Team Elmer's has continued to see their work positively benefit the northern Michigan communities that they serve. With projects including schools, shopping centers, medical facilities, and state and federal roads and bridges, the impact of their expansion is always present.
If you are interested in working for a growing company in the construction industry visit their Career Page for more info.