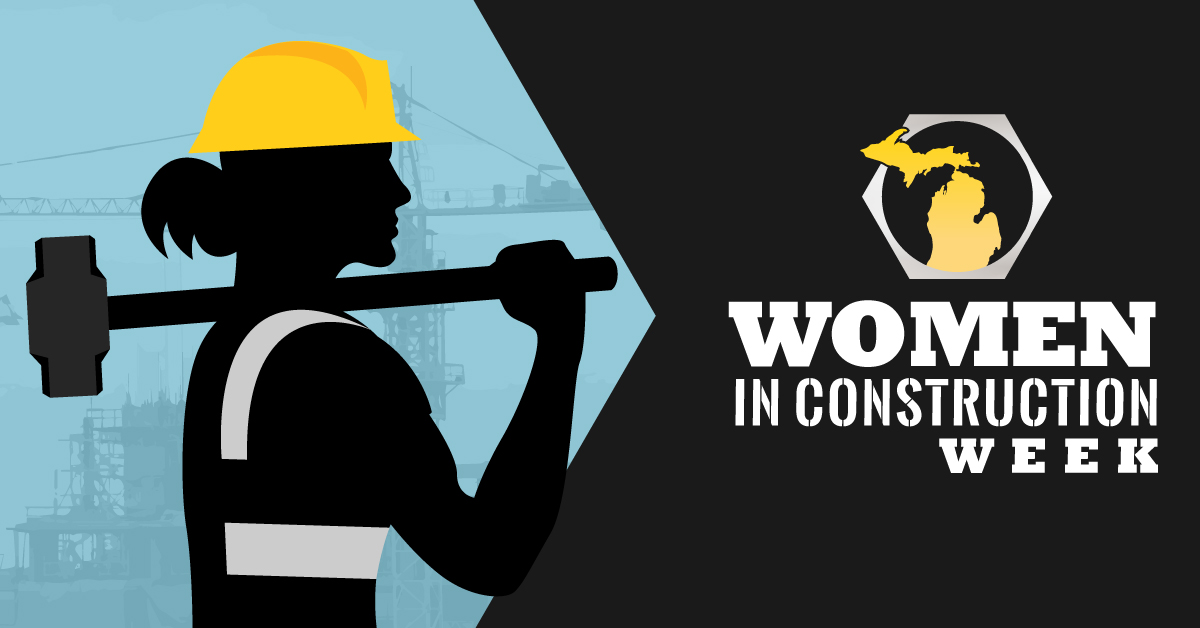 Construction has long been considered a men-only industry, but that stereotype is being eroded by a small but growing group of women. These are smart, dedicated and passionate women who have found construction to be the perfect career for them. They are making inroads for other women to follow, and they're doing it because they are female, not in spite of it. If you have ever wondered what a career in construction would be like, take it from two women with the Michigan Department of Transportation — it's a great life!
A great day, every day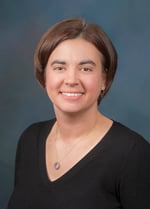 Kara Stein, a veteran construction engineer in MDOT's Grand Rapids Transportation Service Center, has been on the job for 14 years and still loves going to work every day. The part she enjoys the most is being able to work with so many great people in the trade.
"The best part of my job is working with all the different people. I work with office staff, other professionals, construction workers in the field, construction inspectors, surveyors, and testers," Stein explained. "It is great to work with such a variety of people each and every day. All the different people I work with each day teach me something new, and that is the best part of my job."
Also working at MDOT in the Grand Rapids TSC is Tanya Pawlukiewiczt, an assistant construction engineer for 15 years. Like Stein, Pawlukiewiczt loves being able to work closely with other professionals each day to complete important projects.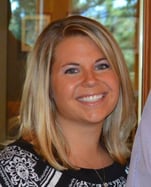 "(The best part for me is) managing projects with so many different entities, i.e., contractors, suppliers, utility companies, local businesses and public agencies," said Pawlukiewiczt. "I find satisfaction in coordinating with all of these entities who share a common goal. The goal is to build a project that will improve the safety and the condition of roads and bridges that the motoring public of Michigan drive every day."
A woman's touch
Both women also feel that the industry benefits from having women actively working side-by-side with men in the offices and out in the field on projects. Women bring their own special talents and skills, some of which are learned, others natural. Pawlukiewiczt especially appreciates the way women contribute by helping to bring people together.
"The construction industry has always been stereotyped as a male-dominated field, which has been disadvantageous for the industry in the past. Women are natural-born problem solvers who will not stop until a solution has been found," said Pawlukiewiczt. "Women also bring a sense of compassion and empathy, which is vital for any team. The compassion and empathy that women bring to a team promote open communication and encourages all team members to share their ideas who might otherwise feel too timid to let their voice be heard."
Stein agrees and adds that being a woman and a mother can be an asset on the job because it gives a woman a completely different perspective, one that might be lacking on an all-male site.
"Women are important members of the construction industry because they bring a different perspective. Women have different ideas and different viewpoints and that is very important," Stein said. "Some of us women in construction are mothers, and sometimes that motherly influence is important on a construction site."
Teamwork
Stein and Pawlukiewiczt also feel the sense of being on a dedicated team all working toward the same goal is a big reason they love their work. Every road and bridge project has enormous importance to the people of the state of Michigan, and they thoroughly enjoy knowing their contributions are integral to getting them done on time and on budget. For Stein, being able to solve problems that arise is another challenging yet fulfilling part of her job.
"I know it's going to be a great day at work when my phone starts blowing up first thing in the morning," said Stein. "I know it will be a busy day solving problems and working with various members on my team to solve problems and keep a construction project on track and moving forward."
Sharing a love for the work is key to Pawlukiewiczt, who also thrives on the comradery among members of each project team.
"I am teamed with people who share the same passion for construction and for delivering a successful construction project as I do," she said. "There is nothing more powerful than a team who is passionate about what they do and shares a common goal."
If you want a career that offers all that Stein and Pawlukiewiczt get from their work, consider construction. There has never been a better time for women to join the industry.
"Go for it! Don't let the abundance of men in the field deter you," she said. "You can do anything that a man can do and you're needed in construction!"